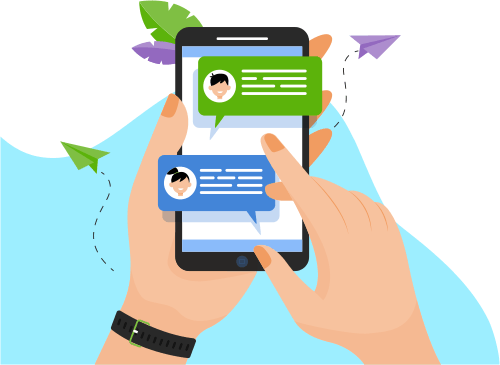 Now you can Instantly Chat with Johnson!
About Me
A dynamic professional with 4+ years of experience in PostgreSQL DB on Linux/Unix and Windows Platform respectively . • Over 3+ years of experience in database design, performance tuning and optimization of core Oracle Database 10g and 11

...
• Over 2+ years of experience in CRUD operation, security managament ,Replication and shared cluster on Mongodb 3.4,3.5 and 3.6.
• Analyze on premise transactional database environments such as Postgres evaluate plan migrations to AWS RDS. • Focused on architecting NoSQL databases like Mongo, Cassandra
• Cloning the Development, test and UAT environments with production data as per customer's request • Responsible for monitoring environments using monitoring tool viz. Nagios,Check Postgres.pl, pgOn, custom scripts and other supporting tools like pgBadger
• Experience in PostgreSQL Installation 9.3, 9.4, 9.5,9.6.X, 10 and 12(beta-DEV) Production support.
• Experience in Postgresql and Oracle Installation and Configuration, Database Backup and Recovery, SQL Tuning, User maintenance, Tablespaces management, Hot Standby and Replication, PITTR and Up-gradation.
• Experience in Installation and creating Hot Streaming Replication (Master and Slave).
• Proficient in PostgreSQL DBA activities including configuration settings, database index creation and maintained and Query optimization.
• Experienced in Backup & Recovery using PG_DUMP and PG_DUMPALL, setting up WAL archiving.
Patch Upgrade from 9.2.3 to 9.2.4 in production and Testing Environment.
• Install and Configure Backup and Recovery Tool (BART) and configure Prod and Testing Server.
• Monitor the Disk space and Database growth more than 10 Servers.
• Involving and handling in sql-tunning and Stored-Procedure –Tuning in PT of Production and Testing Server.
• Creating index and monitoring index using Explain Plan to make better Performance of Queries.
• Experience in VACUUM and REINDEX in Production Database for Maintenance Activities.
• Configure and Manage Pg-pool and Pg-bouncer to Load-balancing and Automatic Failover in community Version's.
• Take a Report of Postgresql Sever and Analyze send to client.
• Installing and working tools & clients like pg admin , pg agent pg web client , Putty and Toad.
• Basic knowledge in adding and deleting Database in a clone in Replication environment
• Configured and Database installation creating tables, schemas, roles and accessed
PostgreSQL.conf files using client Request.
• Implementing and maintaining database security (create and maintain users, roles and assign
privileges).
• Monitoring the production PostgreSQL alert logs for database errors.
• Configuration of PEM server, Pg-Admin to monitor the database server performance of query to
monitor Cluster and replication.
• Creating partition and store data into yearly partition and to improve the Performance issue.
• Installing and monitoring of pg-Badger for Report and Log-Analyzer purpose.
• Ability to function as a team player and alternatively work independently to achieve the objectives.
Show More
Skills
Database
Development Tools
Software Engineering
Programming Language
Operating System
Networking & Security
Web Development
Others