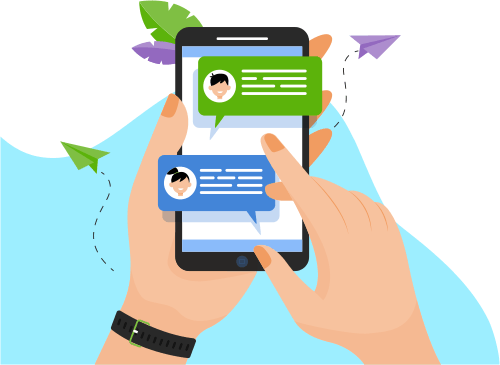 Now you can Instantly Chat with Vishal!
About Me
Having 12+ Year of total IT experience with high proficiency MySQL DB Consultant and Cloud Databases along with 5+ year hands on experience in SQL Server DBA
➢ 4+ year hands on experience AWS (Amazon Web Services) with Redshift Cluster and R...Server DBA
➢ 4+ year hands on experience AWS (Amazon Web Services) with Redshift Cluster and RDS DBA.
➢ Good working experience on MariaDB and MongoDB Administration with Installation, Upgradation and configuration on Linux/Windows including database backup/restore with recovery process, Export/Import
the data to various formats, configuring Logging features, query profiling and diagnosis issues and
Performance tuning, Query tuning and index optimization.
➢ Hands-on-Experience to setup MongoDB ReplicaSet and deployment of Sharding.
➢ Good experience in RDBMS Technologies (MySQL/MariaDB/MSSQL) in Dev/QA/Production environments
➢ Working on Service Improvement Plan, Automation
➢ Experience to provide design and solution for high traffic and high availability environment
➢ Experience to support developers to solve problems in applications database
➢ Experience to design Database backup and Recovery Strategy
➢ Experience to design and implement the database to follow OLTP/OLAP standards which makes system robust.
➢ Experience of database migration with cross platform (Oracle to MySQL and SQL Server to MySQL)
➢ Experience to handle client (UK/US), involved in knowledge transition and coordinate with offshore team to provide required support.
➢ Expertise on Project Management, Point of Escalation, Service Improvement Plan, Automation, Operation
Support/BAU, Database Transition, Database Transformation, Cloud Computing, Virtualization, Clustering Solutions, DR deployment, Database/Data Center, Consolidation, Strategic Consulting, Training & Development, Risk management, Validation & Delivery and Capacity Planning.
➢ Proficient in AWS (Amazon Web Services) with working experience on EC2, RDS, Elastic Cache, VPC,
S3, Glacier, Cloud Watch, SNS/SQS, ELB and Auto Scaling etc.
➢ Experience in AWS DMS (Data Migration Service) and Scheme Conversion Tool.
➢ Proficient in Azure Cloud Services with working experience on VNET, VPN Gateway, VM, Azure SQL Server, Storage, AD, Load Balancer, CDN, Automation with PowerShell and Web Service.
➢ Experience on Database RFS activity and provide end to end solution to the client as a value add
➢ Experience onshore Transition, Knowledge Transfer (KT) and set up all the things for new project
➢ Working Knowledge of source code management tools GIT and BitBucket
➢ Basic knowledge of Jenkins CI Tool installation and integration
➢ Good knowledge of Docker Container configuration and integration along with Docker Swarm.
➢ Basic knowledge of SCM (System Configuration Management) tool like Chef and Ansible.
Show More
Skills
Operating System
Development Tools
Database
Data & Analytics
Programming Language
Web Development
Others