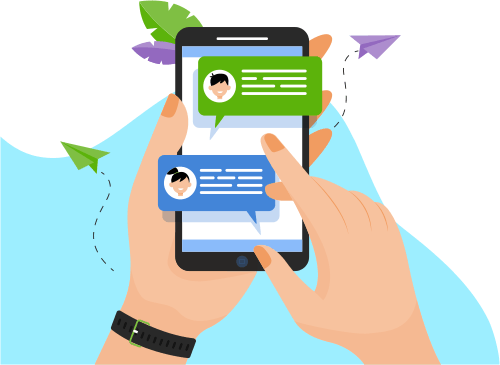 Now you can Instantly Chat with Bhupendra pati!
About Me
Experience
1.      Expert in software design, development, coding along with on time effective delivery and resource management with 14 years of hands on exposure by using Java/J2ee and open source technology.
...nagement with 14 years of hands on exposure by using Java/J2ee and open source technology.
2.      Expert in gathering functional, non-functional and converting them to HLD, LLD, implementation by agile development using tools like jira i.e. stories and converting in system level implementation.
3.      More than 2.9 years reference data platform (FI, Index) in deutsche bank as AVP technology (Java Lead Developer).
4.      Good Exposure in CI/CD bases development with across the all environment configuration.
5.      Expert in Soap and REST web service development and SOA/MVC architecture.
6.      Core Java hands on (Includes Multi-threading, different concurrency framework usage, Collection API Usage, Memory Management / troubleshooting)
7.      Hands on with Spring Boot, ORM, Messaging (IBM MQ/ Solace JMS) / Spark/ Kafka
8.      Good Knowledge of Micro services Model (Security & transaction management, Scalability & Perf tuning), API Gateway (registry/ discovery/ load balance/ circuit breaker/ monitoring).
9.       NFR - Performance tuning approaches, Security OAuth API, Authorization process. Security - vulnerabilities handling
10.    AWS, CI/CD process in AWS, Security management
11.   Hands on experience on software development by using Gangs of four design pattern.
12.   More than 5 years as an architect in HLD,LLD, Component development, migration, engineering, restructuring, technology  upgrade, performance improvement, horizontal scaling, Vertical Scaling of software development.
13.   More than 8 years in banking and finance software projects.
14.   Good exposure in performance improvement and production critical issues.
15.   Onsite exposure in ABN AMBRO bank for SEPA implementation in Amsterdam, Netherlands.
16.   Expert in software development methodologies such as Agile, Scrum, Test Driven Development, Continuous Integration and Waterfall Model.
17.   Expert in leading and manage technical delivery resources.
18.   Expert in design, development, coding and testing standards with ensuring solutions are suitably assured and of quality align to business requirements.
19.   Expert in ensuring that technology solutions are fit-for-purpose and aligned with architectural principles, standards and roadmaps.
20.   Expertise in JMS, Camel and Apache Kafka for distribution layer of 
21.   Good exposure in product design, development, support and suctioning with AWS (PAAS) and Rackspace (IAAS) cloud computing.
22.   Experience in implementing Micro services Architecture using Spring Cloud products, Docker and Kubernetes
23.   Expert in front-end programming frameworks (React / Angular).
24.   Had good exposure on Ajax and struts framework.
Show More
Skills
Software Engineering
Web Development
Software Testing
Programming Language
Development Tools
Others
Database
Mobile Apps
Operating System
Networking & Security
Graphic Design