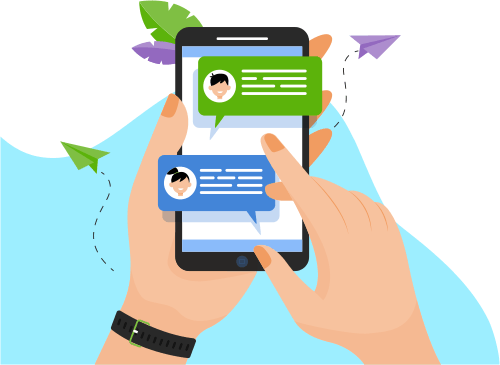 Now you can Instantly Chat with Swathi!
About Me
12+ years of experience in software testing exposed to Functional, Performance, Responsive, Mobile App, Automation Testing.
Expertise in Retail & Tax Industry, experience in various platforms incl

...

Expertise in Customer's journey while performing taxes and Order placement (Apparel/Grocery section)
Well versed with software methodologies - Waterfall, Agile Scrum & Kanban.
Well versed in creating Pipelines, Repositories, User Stories, Dashboards, Security, Policy Settings in Azure DevOps.
Well versed with Git Actions – Branching, Push, Pull, Fetch and Sync.
Expertise in testing web services and API using SOAP UI and Postman.
Expertise in testing the applications in various platforms include DOTCOM, Mobile (IOS, Android), IPad, Point of Sale and Libby Devices used by associates at the fulfillment and store centers.
Hands on experience in cross browser and device testing using Sauce labs.
Hands on experience in test management tools HP ALM, JIRA and TFS.
Hands on experience in building automation frameworks Data Driven from scratch for the web application using Selenium Web-driver. Implemented POM, Used TestNG and Extent Reports concepts for reporting and parallel test execution
Implemented BDD framework-using Cucumber for the API is used for communication and client- server interaction.
Hands on working experience in C# scripting in MS Visual Studio for Automation and Performance testing.
Beginner with the concepts of HP UFT and descriptive programming in VBScript, Object Spy. 
Involved in integrating the automation suite to continuous integration tools Jenkins through Git, for setting up weekly and nightly runs as needed.
Hands on experience in Performance testing of the web application (HTTP/HTML protocol) and web services using HP Load runner using HP ALM.
Experience in creating SQL statements for back-end testing of the requirements and verification of data using MySQL, SQL Server, Teradata, DB2, and Toad.
Confident and Comfortable working and interacting with client, Crisp and clear communication in the meetings and presentations or demos.
Well-versed in creating and reviewing the testing assets test scenarios, test cases, test strategy and test plan documents.
Well-versed with Onshore-offshore model, Flexible to work, passionate towards work and target oriented.
Show More
Skills
Web Development
Programming Language
Software Engineering
E-Commerce
Development Tools
Data & Analytics
Software Testing
Others
Database
Operating System
Graphic Design