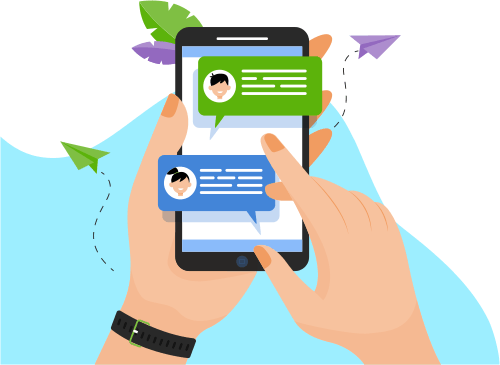 Now you can Instantly Chat with Rudra!
About Me
File System administration and  troubleshooting.
Regular User Administration like Adding a new user, Modifying/Deleting User Account,    Locking and Unlocking user accounts.
Cleaning log files, browser cache and temp

...

Cleaning log files, browser cache and temp files.
Installing Centos and Ubuntu upon requested.
Check whether the local network interface is up and running using ping and tracert.
Ameyo Configuration and Supervision configuring Ameyo IP phones for new user.
Configuring package manager and installing required packages.
Show More
Portfolio Projects
Description
Project Synopsis:
Ranking fraud in the mobile App market refers to fraudulent or deceptive activities which
have a purpose of bumping up the Apps in the popularity list. Indeed, it becomes more and more
frequent for App developers to use shady means, such as inflating their Apps' sales or posting
phony App ratings, to commit ranking fraud. While the importance of preventing ranking fraud
has been widely recognized, there is limited understanding and research in this area. To this end,
in this project, we provide a holistic view of ranking fraud and propose a ranking fraud detection
system for mobile Apps.
Show More
Show Less
Description
Project Synopsis:
Phishing is an attempt by an individual or a group to thieve personal confidential
information such as passwords, credit card information etc from unsuspecting victims for
identity theft, financial gain and other fraudulent activities. In this paper we have proposed a
new approach named as "A Novel Anti phishing framework based on visual cryptography" to
solve the problem of phishing. Here an image based authentication using Visual Cryptography
(vc) is used. The use of visual cryptography is explored to preserve the privacy of image
captcha by decomposing the original image captcha into two shares that are stored in separate
database servers such that the original image captcha can be revealed only when both are
simultaneously available; the individual sheet images do not reveal the identity of the original
image captcha. Once the original image captcha is revealed to the user it can be used as the
password.
Show More
Show Less
Description
Project Synopsis:
This application is mainly intended to send SMS for free of cost from android mobile.
Here user can send any number Of SMS for free and n number of users at a time with a
maximum character constrain. Here user no needs to activate any SMS package provided by
service provider. And the main advantage is we can send SMS without SIM card using Wi-Fi,
here we are sending SMS through GPRS or Wi-Fi. So no need bother about service provider cost.
This application having facilities like sending group SMS, customized SMS and view history.
Show More
Show Less