Ganesh D.
DevOps/AWS/Build and release engineer/Configuration Management/Test Automation

Peachtree City , United States
DevOps/AWS/Build and release engineer/Configuration Management/Test Automation
8 Years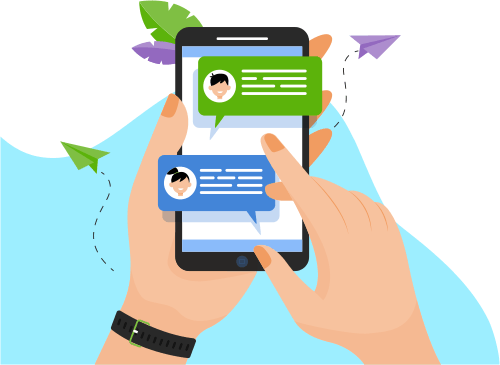 Now you can Instantly Chat with Ganesh!
About Me
Professional Summary:
Around 8 years of experience in DevOps engineer, Software Configuration, Build and Release management involving extensive work towards code compilation,

...

Currently working as DevOps engineer/Build and release implementing applications using RTC, Make file, Python, Maven Perl, Jenkins, GIT, CAN messages, Docker and Batch Files to achieve continuous integration and continuous Deployment.
Configuration and Build/Release Management Maven, Chef, Puppet, Jenkins, Ansible, Terraform, Docker, Kubernetes, Splunk, OpenStack,Ant, Maven, GIT, CVS, SVN.
Hands on experience in installing and administrating CI tools like GIT, Hudson/Jenkins, Sonar, SubVersion, Fisheye and Nexus.
Good experience in automated deployment tool Nolio.
Performed integration of Code Quality Analysis Techniques like Checkstyles, FindBugs, PMD, Cobertura with CI tools like Hudson/Jenkins.
Good experience in automated deployment tool RTC, GIT, OpenShift, Docker, Ansible and Kubernetes.
Experience in administering and supporting the CM tools including Subversion and CVS on UNIX environments.
Good understanding of the principles and best practices of Software Configuration Management (SCM) in Agile, scrum, and Waterfall methodologies.
Experience in and demonstrated understanding of source control management concepts such as Branching, Merging, Labeling/Tagging and Integration.
Experience in Gradle Build tool and understanding the artifactory and repo structure
Extensive experience in using Build Automation scripting like, OpenShift, ANT, Bash, Chef, rundeck, Puppet and Azure, UNIX.
Good Knowledge in Make files, Bash, Perl, Groovy and Python scripting.
Extensive experience in working with Oracle Weblogic, Apache Tomcat application servers.
Experience in maintaining and executing build scripts to automate development and production builds.
Hands on experience in building continuous delivery environments using Jenkins, GIT/GitHub and Collaboration tools, AWS Cloud formation and Puppet.
Excellent communication skills ability to work as a team or individually, ability to learn new technologies quickly.
Good interaction with developers, managers, and team members to coordinated job tasks and strong commitment to work.
Good knowledge of implementing business rules using SOA 11g, Java and Jbos Fuse.
Hands on experience in writing and executing Unit test cases.
Participated in performance tuning and code optimization.
Excellent skills in relationship management with clients during the project development life cycle and deliver the product within time line, cost and quality.
Strong communication, planning and problem-solving skills, with ability to work independently or with cross-functional teams.
Excellent interpersonal skills, ability to work in team settings, explain technical needs and provide training across departments
Proven record of accomplishment, demonstrating innovative and unique designing skills, computer proficiency, ability to work in a stressful environment with projects and interaction with every team member.
Show More