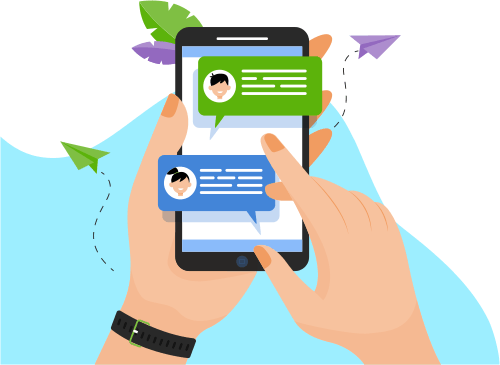 Now you can Instantly Chat with Dessalegn!
About Me
Currently I am embedded Security Engineer at Intel. I am a member of connected home devices project, media software stack developed in C/C++ using yocto build system, focusing on security issues.
I worked as developer in HPE for H

...

I worked as developer in HPE for Healthcare management system, using C on Unix system. This project evolves developing new modules requested by the customer as well as changing an existing module using the standard software development life cycle.
I have experience in working in government sponsored information security research projects that involve developing software using VC++, JAVA, SQL, Matlab and Python. As part of part of the project deliverable of these projects I have published several papers in different scientific journal and international conferences. The abstract of some of my papers are attached to this resume.
I have developed multimedia forensic analysis tool that recovers fragmented image files from a partially damaged digital media using Matlab, python and VC++.
Used SSH protocol for secure remote access to configure servers like Network Attached Storage.
As part of my master thesis I have optimized the speed of Advanced Encryption Standard (AES) for high speed embedded application, specifically on ARM processor.
I have collaborated with Neuroscience research group to develop a novel Authentication technique using Brainwave. Our research has been published in one of the top Journals in Computer Science. The project is implemented using Python and matlab.
Software and hardware trouble shooting of different communication technologies, Laptops, Desktops, Routers (Netgear, Asus, TP-Link and Cisco)
I have worked in Quality Assurance process of refurbishing electronic equipment like Phones, Routers, Switches and Computers. In this job I get a chance to design a new testing process for a device that never been tested before. Such task involves researching all available user guides and maintenance manuals by the manufacturer and meeting different compliance standards.
I have done configuration and troubleshooting of Network Storage devices like WD Mycloud, Synology, Buffalo NAS devices. I have managed NAS devices in different RAID modes based on the requirement.
I used widows based development environment in most of my development based projects. I have used Linux based systems for Forensic Analysis, Management of NAS servers, and in security penetration testing.
I have traveled internationally to several countries present my research findings in International Conferences and Workshops. I have a practically proven communication skills.
I have worked in as a security engineer for over 6 years, I have implemented different cryptographic algorithms and protocols like DES, AES, Serpent, PGP, IPSec, SSL/TLS using C/C++ on Linux environment.
Show More
Skills
Software Engineering
Data & Analytics
Others
Programming Language
Database
Development Tools
Web Development
Operating System
Mobile Apps
Search Engine Optimization ( SEO )
Software Testing