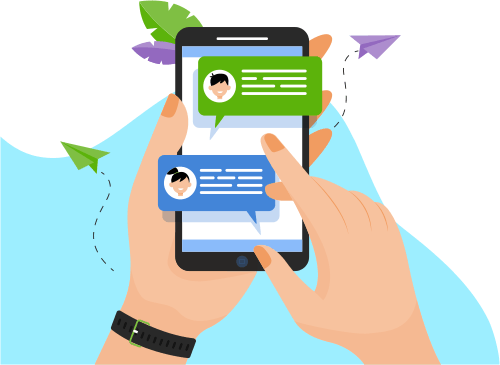 Now you can Instantly Chat with Shushant!
About Me
Summary
Shushant has over 20 years' experience across a range of organizations and services, from Indian Defence services, financial organizations, Queensland academic and industrial organizations, with Queensland Health, Queensland Reco...nizations, Queensland academic and industrial organizations, with Queensland Health, Queensland Reconstruction Authority and lately with Queensland Infrastructure, local government and policy planning.
Over the last ten years he has undertaken many senior management roles leading major operational and portfolio oversight, driving business transformation.
A thought leader in the Portfolio / PMO Implementation, Shushant successfully implemented PMO's across many businesses, adopting emerging lean / agile PMO practices across complex organizations and multiple lines of business.
Highlights of Shushant's experience include:
Awarded the 3rd highest peace time gallantry award by the then President of India for Counter Insurgency Operations at the age of 23.
Lead an academic department at Manukau Institute of Technology (now part of Auckland University) delivering core computing units of New Zealand Diploma of Business
Lead an academic department in Queensland TAFE delivering Diploma of IT (Networking) and (Software Engineering)
Lead the rollout, configuration, administration and development of MS Dynamics CRM 4 at Brisbane's Metro South Institute of TAFE.
Lead the upgrade, and development of MS CRM Dynamics 2011 at Brisbane North Institute of TAFE.
As an IT Consultant, lead the Business Process Transformation to MS Dynamics CRM 2013 platform of a National document destruction company.
As an IT Consultant, contributed to the Business Process Transformation on MS Dynamics CRM 2013 platform of Australian Federal Government, Treasury department at Canberra.
As a Principal Technical Specialist, Lead the Design and Implementation of Technical Solutions of Microsoft Office 2016-Office 365-Click to Run-Productivity Suite Enablement, at Queensland Health.
Freelance Network Specialist with NSCGlobal, concluded a project with Johnson & Johnson Medicals and TNT Express.
MS CRM 365 Developer for PATH4 Technology Group, was contracted to Queensland Reconstruction Authority
MS CRM 365 Developer for Mojo Soup, was contracted to Department of Infrastructure, Local Government and Planning, Queensland Government
MS CRM 365 Developer contracted to Department of Agriculture and Fisheries
Currently, working as Software Programs Head with Canterbury Technical Institute for curriculum design, delivery and assessment, moderation and validation of Australian Standards Qualification Authority registered IT courses.
Strengths
Shushant displays two key strengths: he gets things done and he influences success in an engaging way by:
Unique evangelistic style, lateral thinking, and pragmatism to drive large scale transformational change;
Distilling complex information into a simple and easy to understand format. 
Implementing process and continuous improvement in a pragmatic and practical manner so as to ensure long term adoption and take-up.
Skills 
Engaging communicator
Updates content knowledge constantly
Shares knowledge and information, mentoring colleagues concurrently
Believes in a Team approach in solving client business problem domains and towards shared and common goals
An affable personality
An un-satiable thirst for knowledge
A high level of trust and integrity
A passion for technology
Strong consulting capabilities and customer focused approach
An infectious sense of humour
Show More
Skills
Software Engineering
Web Development
Programming Language
Development Tools
Others
Database
Operating System
Networking & Security