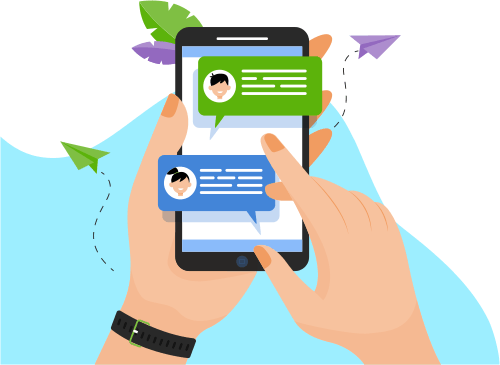 Now you can Instantly Chat with Mohammed!
About Me
15+ years of hands-on ABAP technical experience of WRICEF objects in several SAP modules:  MM (master data, purchasing), IM (goods movements), SD (order, pricing, billing), LE (delivery,    shipment, transportation), WM (Central, Decentral,3r... (order, pricing, billing), LE (delivery,    shipment, transportation), WM (Central, Decentral,3rd Party), PP/PM, FI/CO, HCM and BW/BO.
Functional, configuration and integration knowledge of above SAP modules.
Key member in 4 SAP Implementations, 2 SAP Upgrades, 2 Plant Roll-outs, Y2K Remediation for all  phases: requirements, blueprint, design, prototyping,  testing, realization, go-live, post implementation.
Experience in project management, project delivery methodology, system development life cycle.
Expert in develop proofs of concept, feasibility study, gap analysis, WRICEF design/documentation.    
Proven expertise in collecting business requirements and developing SAP functional specifications.
Experience convert functional specs into technical specifications, review off-shore developed code.
Experience in SAP Development, Conversion, Upgrade, Migration, Maintenance, Production Support.
Background in: Root cause analysis, Troubleshoot, Debug, Performance tuning SAP applications.
SAP integration with B2B, MOBISYS RF, legacy systems using XI/PI, EDI, SAP BC, web Methods.
BW/BI experience data loading: master/transactional/delta, Query Designer/Web Application Design.
Supervised, mentored coworkers. Trained clients on eCATT for testing scenarios in SAP upgrades.
Imroved execution by 15% for 10 most critical custom transactions through performance tuning.
Achieved 91% SLA, 99.9% job failure reduction of SAP-Legacy interfaces via root cause analysis.
Proactively created process that eliminated late night interface monitor and increased productivity.
Automated custom mass processes/update resulting in 60% productivity and 100% user-satisfaction.
Analytical, detail oriented, excellent communication, high performance, independent/team player. 
Show More
Skills
Web Development
Database
Programming Language