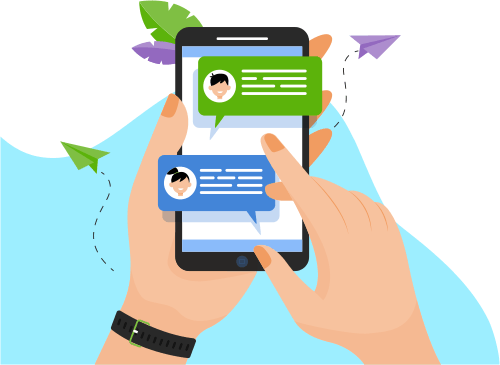 Now you can Instantly Chat with Ali safdar!
About Me
•    Software engineer with 10 years of mobile development experience having great knowledge of Android, iOS, React Native, WCF, SQL Store Procedures
•    Thorough experience with eCommerce platforms. Done MyBox, Midtown Comics, Fort...cedures
•    Thorough experience with eCommerce platforms. Done MyBox, Midtown Comics, Fortes VLE eShop, ZipDealio
•    Experienced Java, Kotlin, Objective C, Swift, Javascript, Html
•    Google Certified Android Associate Developer.(http://bcert.me/sbqivian)
•    Experience of creating projects from scratch, enhancing, upgrading and integration of new modules to existing projects.
•    Experience of newer Android libraries like Dagger2, RXJava2 and architectures like MVP, MVVM
•    Experience of numerous resource management softwares like JIRA, Asana, Trello, Slack
•    Thorough Experience of working with Live Streaming/RTSP
•    Graduated from Android Nano Degree, a program by Google.
My Lime Light Projects are
1. Field Management System (FMS)
It is field management app where app users can go to their clients to fill up vital information they require. Our main clients are Dutch based Logitech, Nuon, Green choice, T-Mobile, Vodafone Ziggo, Safe Hotels, Caiway, Hamilton Bright. The app has been used in variety of industries like Telecom, Energy, Retail, Marketing.
Features: Visits, Questionnaires, Barcode, Signatures, Upload/Download Files, File Explorer, Messaging, Settings, Multi Language, Export/Import DB
URL: http://ods2.com/Fieldtrooper/
1. MyBox (Dubai E-Commerce App)
MyBox is Dubai based E-Commerce app which offers day to day services like Laundry, Tailoring, Petcare, Maids etc.
Features: Laundry Maids, Grocery, Petcare, Shoe Therapy, Tailor, Flower Delivery, Device Repair,
Account, Subscritions, Orders, Push Notifications, Complete Cart
URL: https://bit.ly/2Jhdc1b
2. Fortes VLE (Dubai School Portal - 60Modules)
FortesVLE is a school portal for Sunmarke School and Regent International school. this portal is used for Homework, Announcements, Attendance, Fee Payments etc
Features: Homework, Time Table, Fee Payments, Profile, Attendance, Absence, Reports, Announcements, Messages, Newsletters, Dining, Transport, Star Students, Resources, Files Upload/Download, Push Notifications, E-Shop, Cart
URL: https://bit.ly/2JsppPD
3. Midtown Comics (US E-Commerce App)
Midtown Comics is the leading Comic bookstore in US from 1997. It is a complete cart app where you can buy your books or subscribe.
Features: Profiles, Promotions, Weekly Sales, Deal of the Day, Categories, Details, Complete Cart
URL: https://bit.ly/2Jhy6NO
4. UK Cat Practice: (UK Education App)
The UK Clinical Aptitude Test (UKCAT) is used in the selection process by a consortium of 26 UK University Medical and Dental Schools. I had done it solo.
Features: Random Quiz, Tests, Results
URL: https://bit.ly/2xAWROk
5. PanaCast (US IP/RTSP Streaming App)
The PanaCast Experience utilizes this 200° field of view panoramic-HD internet streaming camera to allow you to be there from anywhere. Its US Based. I had worked solo on it.
Features: Live RTSP/HTTP/Local stream using FFMpeg library, VOIP connectivity using PJSip, Full HD Stream, Pan and Zoom, Gyroscope Integration, Picture in Picture, Live Web server
URL:  https://apps.apple.com/us/app/panacast/id570181970
All Projects Details & Screenshots: https://bit.ly/2HDjirI
Other project Details are in my CV
Looking forward for response.
Thanks
Show More
Skills
Web Development
Mobile Apps
Others
Development Tools
Programming Language
Database
Networking & Security
Graphic Design