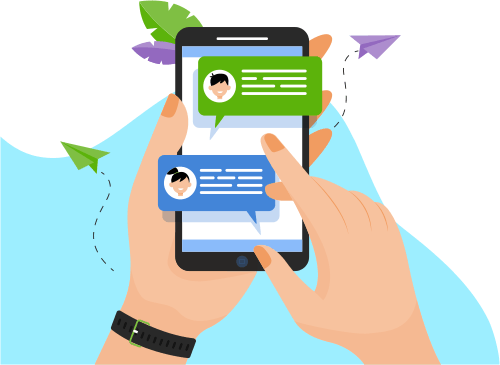 Now you can Instantly Chat with Arun!
About Me
Dear Hiring Manager,
I am a highly accomplished professional with extensive experience in designing and executing successful, visionary projects for high-profile brands, I am confident, that I am  well prepared to surpass the expectations...jects for high-profile brands, I am confident, that I am  well prepared to surpass the expectations and meet business objectives.
 
I am an experienced Senior Manager over 20+ years of experience coupled with PMI certification. My career accomplishments consist of years of experience in implementing technology projects, developing product requirements, and analyzing support strategies and processes to facilitate improved operations and efficiency. My superior communication and problem-solving skills allow me to excel in driving teams through all facets of project life cycles and realizing improved efficiency and productivity. I am highly skilled in handling all aspects of the delivery management right from solutions, maintenance, staffing, budgeting, client engagement and excellence in service delivery management in application maintenance with strong implementation of quality processes. Built a very high performance team of 70 professionals from scratch. 
I also played a key role in increasing the headcount,billing hours,get new projects/business ,service offerings with customer account and was sucessful in getting very good score in customer satisfaction survey.
I am certified Lead Auditor ISO 27001:2013 by IRCA.
My area of expertise and responsibilities includes:
Exemplary professional record driving Quality & Process Implementation for various types of projects. Expertise in Six Sigma and LEAN methodologies and have experience in participating in Six Sigma projects. Have undergone training in Six Sigma and possess exposure to ITIL and ISO processes.
Exposure to SDLC, Software configuration management, Risk management, End to end Quality management of software projects.
Recently led Oracle Cloud HCM Implementation project for a major Health Care client with a strength of 50 plus team members.
Managed and Executed 20 plus ERP Implementations, Upgrades and Managed Services projects for various clients in Human Capital Management, Manufacturing, Financials, and Supply Chain.Trained project teams on ISMS, BCMS and BCP concepts. Knowledge of CMMI L3 and L5 Processes and adherence to the projects. 
The highlights of my accomplishments include the following:
PwC awarded "WRGP Award" in the year 2015 for high performance.
The distinction of having won Bearing Point, India GDC award "Beacon "award for contributions towards PeopleSoft practice and demonstrating core values, in 2007.
Won Bearing Point, India GDC award "Star Performer" award for contributions towards Kenan billing support project, in 2007.
Credentials of being awarded by Honeywell for "Individual Excellence Award" for the contributions made during PeopleSoft HRMS support of Asia Pacific regions, in 2002.
Honeywell USA awarded," Partner Award "for the contributions made during PeopleSoft HRMS support for North America region, in 2005
My proven management experience, combined with my passion for designing useful and appealing software in an efficient manner is what drives me to pursue a career at your client's company. My enclosed resume provides more details on my skills and work experience. Looking forward to hearing from you.
Thank you for your consideration.

Sincerely,
Arun Ramarao
Show More
Skills
Data & Analytics
Web Development
Programming Language
Others
Software Testing
Development Tools
Networking & Security
Operating System
Graphic Design