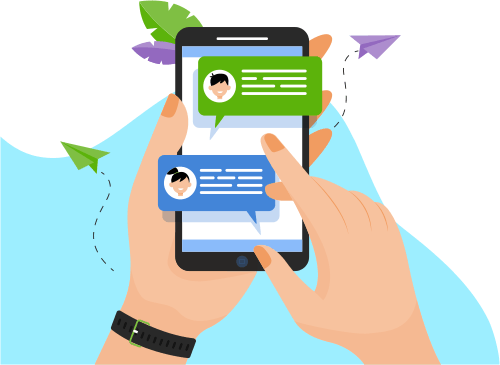 Now you can Instantly Chat with Malhar!
About Me
Having total 9+ years of experience in Project Management, Operations & Tech Support, Web and Mobile App development, Growth, Testing & Quality Assurance.
Managed operation team(450+ employee) and played a lead role in strategy fo

...

Managed operation team(450+ employee) and played a lead role in strategy formulation, process improvement and to determines key strategic direction and objectives of customer support and operation department.
Having very good working experience in a start-up style environment, where rapid iteration is encouraged.
Having Management and Leadership knowledge and experience.
Having the experience to work well with a cross-functional team.
Having a sound knowledge of Technology, Administration, Strong analytical skills and finance.
Familiar with Agile principles.
Good knowledge in various phases of Software Development Life Cycle (SDLC) such as Requirement Analysis, Design, Development, Testing, and Deployment.
Experience in Black Box Testing, Integration Testing, Usability Testing, Smoke Testing, Functional Testing, System Testing, Regression Testing, Database Testing and User Acceptance Testing.
Excellence in reviewing Specification Documents, involved in writing test cases and executing test cases.
Quality Assurance and Software Testing experience involving Web Applications, Responsive Web Applications and Mobile Applications.
Show More
Skills
Others
Web Development
Data & Analytics
Database
Software Testing
Operating System
Graphic Design
Portfolio Projects
Company
Marketing Website for IT Company
Role
Full-Stack Developer
Media
Company
Digital Invoicing Solution
Role
Full-Stack Developer
Description
It is a Saas based product. A Digital Invoicing Solution so anyone can manage invoices online.
Show More
Show Less