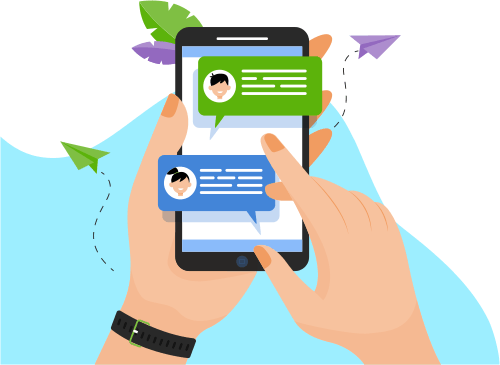 Now you can Instantly Chat with Satish!
About Me
§  Dynamic and competent Computer Science Professional with hands on experience in analysis, design, development and testing information technology systems across various industries namely banking, mortgage, health care, B2C por...ormation technology systems across various industries namely banking, mortgage, health care, B2C portals.
§  Well-honed skills in managing international clients to enhance business profitability.
§  Experience in managing projects with Offshore / Onsite Model.
§  Certified as PROJECT MANAGEMENT Professional from Project Management Institute.
§  Technical Expert abreast with latest changes in the field of information technology. Adept at using various tool to develop innovative solutions namely
o    Design and Development of Cross Platform Mobile applications using frameworks like HTML5, Sencha, DOJO, Ionic, JQuery Mobile, etc. Using tools like Phone Gap, Sencha, Rho Mobile, etc.
o    Design and development tools namely ASP, visual basic, .net, and web-services, Java, JSP, EJB, J2EE, UML, Rational Rose, SQL Server, Oracle and Cold Fusion.
o    Web Servers and Application Servers namely Apache, IIS, Tomcat 4.0, Web Sphere, Web Logic, J Boss,
o    Project Management Tools namely Microsoft project, Project Central, Project Server, Team manager and Team Member.
§  Articulate communicator who can fluently speak the language of both people and technology, blending technical expertise with interpersonal skills while interacting with the customers/teams and providing product/customer support.
§  Demonstrated abilities with unsurpassed analytical skills to identify and resolve problems and troubleshoot.
§  Ensure excellence in team performance by enhancing individual contribution level, team targets and organizational targets.
§  Has been teaching Computer science to undergraduate students for a period of 2.5 years before moving to software development.
Show More
Skills
Web Development
Others
Programming Language
Operating System
Software Testing
Mobile Apps
Database
Development Tools
Software Engineering