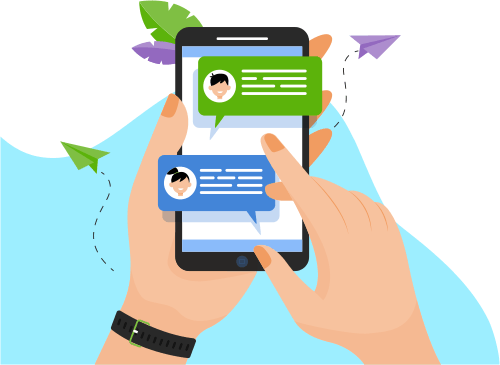 Now you can Instantly Chat with Mohammad!
About Me
Currently, I am working with a company(Leads Corporation Limited) as a Software Engineer and team lead of Rajshahi development team. Here my responsibilities are to customize BankUltimus project(CIF, LOAN, Authorization(non-financial), Deposit Acc...sibilities are to customize BankUltimus project(CIF, LOAN, Authorization(non-financial), Deposit Accounts) according to Rajshahi Krishi Unnayan Bank requirements.
 
Why you hire me?
I can confidently say that I am an expert for developing secured APIs in Asp.NET Web Api2, Oracle Stored Procedure and Oracle DBA operations. I am certain that I have the necessary skills to successfully do any technical job adeptly and perform above expectations. I am a responsible professional (CS) who has been consistently praised as hard-working by my peers. Recently I have proved teamwork capability also leadership quality on my current company, for that my company gave me Champion Of the Quarter award. And proudly I can say that till now I never missed any deadline of any task. My boss always tells me that I am punctual and uses my name as an example to other team members. Over the course of my career, I have developed proven leadership, teamwork, and problem-solving skills, which I hope to leverage into the given role at your company.
Show More
Skills
Web Development
Data & Analytics
Programming Language
Operating System
Database
Graphic Design
Others
Portfolio Projects
Company
Arbree Online Collaboration Tool
Contribute
I worked on some specific modules on Application Part (Backend(dotnet core) and Frontend(AngularJs))
Description
It's an online collaboration tool. Features available in this project are :
Live Chat, TimeLine, File Management Chain, Payment, File Storage, Permission Management, Team, Sub Team, Offers, Tasks & Projects Management, Subscription,  Admin Panel.
Show More
Show Less
Company
Mobile Banking Application
Contribute
I developed Web API, Backend Business, Financial Transactions, OTP, Security, Govt Bill Pay.
Description
It is a web api based application. Backend developed by asp.net web API for mobile app and MVC web
application with razor for branch admins. Mobile applications are developed in Java native android and IOS
by Swift. All operations(ex: fund transfer, balance check etc) are performed by calling bank ultimus sp.
OTP system is another application called by Web Reference from Touch Center. All applications are deployed
in the intranet of bank and communications with the internet performed by another external application which
task is to transfer all requests inside to intranet application(TouchCenter). That external application deployed
in that server which has configured with real IP.
a. Mobile App Features(For Customers):
i. Signup by requesting signup to branch.
ii. Fund Transfer.
iii. TopUp.
iv. Bill Pay(Desco,DPDC,Washa).
v. QR Pay
vi. Push Notification.
vii. OTP system(SMS or Email).
viii. Benefits.
ix. Profile Manage.
x. Partners.
xi. News & Events
xii. Locations
b. Web App Features(Bank Admins):
i. Roles:
➢ Branch Admin Maker
➢ Branch Admin Checker
➢ Head Admin Maker
➢ Head Admin Checker
➢ Super Admin
ii. Customer Request Handle.
iii. Mobile app transfer limit control.
iv. Activity and Audit Logs of all user.
v. Manage News Events.
vi. Manage Merchant.
vii. Manage Benefits.
viii. Manage Location.
Clients:
a. First Security Islami Bank Limited (FSIBL CLOUD) (Officially Publish At 25th Oct 2018)
https://play.google.com/store/apps/details?id=com.fsiblbd.fsiblcloud (only from bangladesh)
b. Shahjalal Islami Bank Limited (Got work order at 17th Oct 2018)
Show More
Show Less