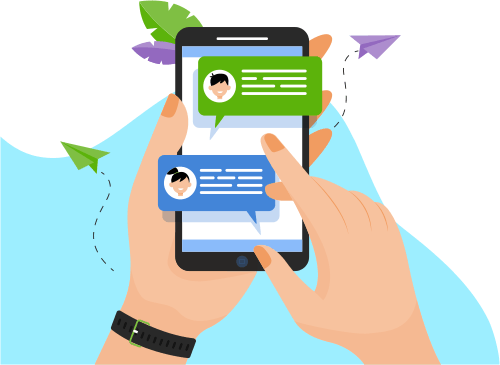 Now you can Instantly Chat with Reshmi !
About Me
Proficient Data science practitioner specialized in Artificial Intelligence. Hands on expertise in Deep Learning Networks including ANN, CNN, LSTM and Siamese networks.
Good Expertise on Natural Language Processing (NLP) and Time

...

Good Expertise on Natural Language Processing (NLP) and Time Series Analysis and Forecasting
Proficient in advising on the use of data for compiling personnel and statistical reports and preparing personnel action documents, patterns within data, analysing data and interpreting results.
Worked extensively on different domains with different Machine learning models for Churn Prediction, Pattern Recognition, Customer segmentation, Fraud detection, Product recommendation, Social media analytics, trend forecasting etc.
Leveraged large data sets of Structured and Unstructured data with Proper Data munging and transformation, Exploratory Data Analysis before developing predictive models that provide valuable insights to the business.
Strong ability to analyze sets of data for signals, patterns, ways to group data to answer questions and solve complex data puzzles.
Acknowledged for integrity, high professional standards and sensitivity to deliver projects within the committed time & cost parameters.
Hands on experience in Hadoop ecosystem, Python, R programming, Teradata, Microsoft azureTableau, Power BI
A sound leader with strong inter-personal skills and modify the present system to optimize resources at all levels.
Show More
Skills
Data & Analytics
Web Development
Programming Language
Database
Operating System
Others