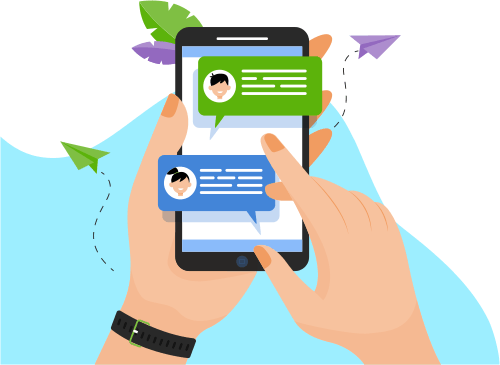 Now you can Instantly Chat with Muzammil!
About Me
I have 5.7 years of ios development experience.
I have experience in Swift and Objective-C languages.
I have done worked on around 60+ projects like social , e-commerce, education, entertainment etc.
I know the both Objec...d 60+ projects like social , e-commerce, education, entertainment etc.
I know the both Objective-C and Swift languages which are used to develop native iOS application.
Some applications which i developed and published on app store are as below:
- Soundbyte-play, pause , reocrd bytes and sharing like instagram and vine
- Chili69- social dating app with live chat and in-app purchase
- kolkata knight riders-IPL2015 - match alerts and score
- Readermagnifier
- liliAli
- know your school
- Dice Mobi - School Management System
- ISDI Ace - Events, Booking meeting rooms.
I always aim to maintain a long term relationship with my clients.i am always available to support my clients.
Show More
Skills
Others
Mobile Apps
Programming Language
Web Development
Software Engineering
Database
Operating System
Graphic Design
E-Commerce
Portfolio Projects
Contribute
I developed complete iOS App individually.
Description
E-Commerce app with image editing features. users buy printing products with editing picttures with collage frames, filter, texture, text, drawing and many features.
Show More
Show Less
Contribute
i developed this app individual all work done by me for iOS development like UI Design, Webservice integration, payment gateways every features are developed by me.
Description
The official app for the schools under the DICE umbrella. This app offers Faculty of the Indian School of Design and Innovation and Indian School of Management and Entrepreneurship to take students attendance and sync it with the pre-existing ecosystem automatically. The DICE umbrella consists of the ISDI, ISME and ISDI WPP schools.
Show More
Show Less