Harnish J.
14+yrs f exp technology delivery,cloud,datacentreoperations,applicationdevelopment,technical support

Mumbai , India
14+yrs f exp technology delivery,cloud,datacentreoperations,applicationdevelopment,technical support
14 Years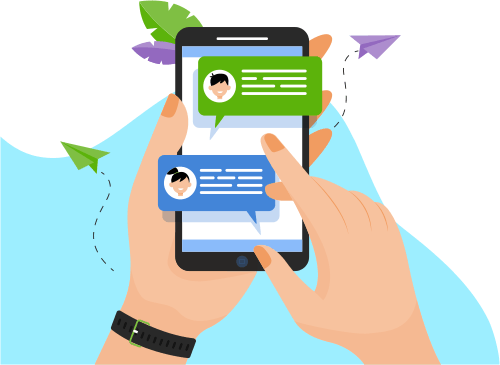 Now you can Instantly Chat with Harnish !
About Me
A professional with over 14+ years of experience in IT industry spanning across technology delivery, system engineering and networking, cloud, on-premise infrastructure & production support across multiple platforms.

...

Certified AWS Solution Architect with 6+ years of hands-on experience in deploying, implementing, operating and automating cloud services on public clouds (AWS, Azure & Google Cloud) and OpenStack.

Certified Project Management professional with experience in projects related to technology delivery, on-premise/datacenter and cloud, automation initiatives, migrations, upgrades, platform improvements, disaster recovery (DR), cost optimization, etc.

Extensive experience in running global technical operations with high transaction applications & websites and transforming organization from on-premise to cloud model and adopting DevOps & agile practices.

Experience working with global stakeholders and people from different cultures across the globe and occasional international travel.

Worked with one of the Fortune Global 500 company which is a multinational professional services organization as part of one of the key account's project team member to migrate their data system from one cloud provider to another cloud provider.

Worked with a leading SI, interacted with national and international clients at all levels including CXO to develop business case & suitable solutions in leading clouds as per their business requirements, current technology stack whilst addressing the challenges and cost concerns, won 4 cloud projects thereby adding 3 new logos to their clientele list.

Experience with Software Development Life Cycle (SDLC), working with custom developed applications comprising of mix of monolithic, microservice & SOA based architectures, working with cross functional teams, implementing Infrastructure-as-code practice, configuration management, application delivery pipeline and detailed monitoring mechanisms.

Strong working knowledge & experience of Windows and Linux operating systems, their underlying components, system statistics, performance tuning, file systems and I/O, database, middleware, applications.

Negotiated with Vendors and rationalized the IT costs by 30%; tracked, forecasted & optimized cloud costs leading to reduction in excess of 55% of the expenses related to the cloud.

Excellent technical, communication and interpersonal skills with strong customer orientation and client interfacing skills. Recognized for broad technical knowledge, superlative problem resolution skills & business management acumen.
Show More
Skills
Web Development
Data & Analytics
Programming Language
Development Tools
Others
Operating System
Networking & Security
Database
Software Engineering
Software Testing
Graphic Design