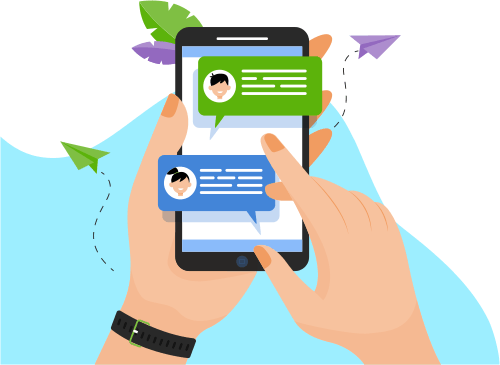 Now you can Instantly Chat with Ashok!
About Me
.Around 20 years of Professional expérience of which has 12 + years' experience in SAP MM which includes 5 Implementation (MM), 2(WM) 6 MM Roll out Project, and 5 WM rollout and support Projects.
.SAP expertise includes extensive hands on e...out Project, and 5 WM rollout and support Projects.
.SAP expertise includes extensive hands on experience in MM and integration with FI & SD. Experience includes configuration, technical developments, and system testing, user training, blue print and functional documentation, cutover activity, upgrade Project, system-to-system integration and post go live support. This is backed up with 8 years of rich functional experience in purchasing, inventory management, quality assurance and customer support manager.
.Working with Saudi Business Machines (SBM) Jeddah as Implementation for MM/WM
.Worked with Dewa Dubai for SAP WM Roll Out Project (18 Stores).
.Worked for SAP SRM support activity for one & half years.
.Working on WM activity around seven and above years.
.Worked on Transportation module around 9 months. 
.Worked in UK for 15 months, Paris for 1 month for business requirement gathering and Dubai experience. 
. Exposure on Solution manager tool 7.0 and 7.1 versions with CHARM activity. 
.Worked on Agile methodology like Sprints and Scrum activities.
.Extensive worked on remedy, Service NOw and HPQC tools
.Hands-on experienced of all Releases from 4.7 to ECC 6.0.
.Worked on testing tool like Work soft Certify tool.
.Experience with user exits and Enhancement, SAP IDOC including functional specification and coordination with technical consultant and worked on SAP Query and LSMW.
.Knowledge and Training on EWM and S/4 HANA Simple Logistics
.Worked on Presale demo clients like: Welspun, Havells and NLB Singapore. 
.Functional Domain experience includes working for ISO, TQM and handled International standard product specification in steel industry like British standards, ASME, EIL etc.
.Functional expertise in Temp gauges and Refrigeration systems with Mechanical and Electronics.
 
Show More