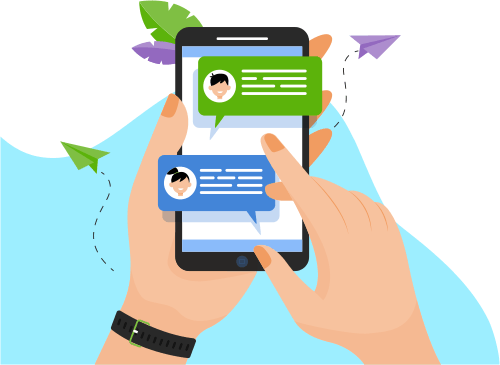 Now you can Instantly Chat with Sanjay!
About Me
SAP mySAP Certified (Supply Chain Management and Order Fulfilment) professional with over 19 years of experience across globe in SAP S4/HANA, SAP ECC, SAP_AFS and SAP IS_MILL; targeting se...across globe in SAP S4/HANA, SAP ECC, SAP_AFS and SAP IS_MILL; targeting senior level of opportunities as Associate Director/Director with an organization of high repute.
Core Competencies -
              - SAP Project/Program Management, SAP Delivery Management, SAP Solution Architecture, Pre-sales Operations, Business Transformation, SAP Implementation & Rollouts, Client Engagement, Consultancy Operations, Team Building & Leadership     
 Profile Summary -
Recognized for successfully delivering multiple large scale & complex SAP Implementation/Business Transformation (global/local) projects like Greenfield, Template building and Roll Outs through ASAP and Agile Methodology.
Dynamic, versatile, hands-on Delivery professional; leads teams to implement & deliver successful projects in alignment with business objectives.
Forward-focused professional with expertise in concepts of end-to-end project planning and implementation from scope management, to activity sequencing, effort & cost estimation, Project Budgeting, risk analysis to quality management in line with company's guidelines and norms.
Gained exposure in working on 14 Implementations, Business Transformation (11 E2E), 3 SAP Rollout, 1 Data Migration, 2 AMS, 1 SAP CoE and 1 Solution Manager Project.
Contributed on projects as Solution Architect, SME, Project Manager, Delivery Manager, Lead Solution Consultant, Consultant and Manager-Consultant.
Bagged appreciation certificate from ITC Infotech, SAP India, Goodyear Dunlop, Merck for outstanding performance.
Steered AM Engagement including Incident Management, Problem Management, Release Management, Change Management, SLAs Management and Service Reporting for Europe, USA and APAC
Delivered consultancy services as Solution Architect to clients in industry verticals such as Manufacturing, Tobacco, Iron & Steel, Auto-Component, CPG/FMCG, Pharmaceutical, Chemical, Apparel & Footwear and Packaging industry
Show More
Skills
Others
Web Development
Programming Language
Database