Satendra K.
Worked with Mukwano group Kampala Uganda East Africa, it's a MNC company producing FMCG products .

Ghaziabad , India
Worked with Mukwano group Kampala Uganda East Africa, it's a MNC company producing FMCG products .
15 Years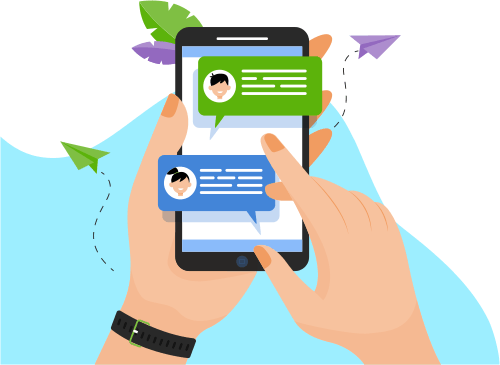 Now you can Instantly Chat with Satendra !
About Me
Setup and manage the Data Center Operations, Networks, ensure security, reliability, and performance of servers, Networks, Storage & Backup environments for the group. Implement hardware & software best practices as defined by the Managed S

...

understanding of IT Infra technologies & Oversee aspects of IT ops like Server, networks, Storage, database, backup recovery.
familiar with popular DevOps tools (Jenkins, Chef, Docker, Puppet, Vagrant, Ansible, Kubernetes)
Setting up Cloud AWS region from scratch till production release using EC2, Route53, Autoscaling, ELB, VPC, S3, etc.
Develop and maintain DR/BCP strategy.
Manage the day-to-day operations of the IT group including downtime, reporting service levels, defining and tracking IT operational metrics/KPIs.
Manage & maintain network & network performance monitoring
- Identifying, installing and maintaining upgrades to network.
- Design, manage & maintain networking equipment & Infrastructure.
- Ability to lead design/configuration/deployment of network projects.
- Good understanding of NW routing and switching Capacity planning and management.
Application support, vendor management, License Management.
Managing MS-Exchange 2010 with DAG, Domain server, thin client with VDI Infra.
Managing Cloud mail Office 365 with hybrid platform.
Managing Dell SAN Storage, NetAPP, SAP server, Blackberry server, File server
Manage VMware Infrastructure/VSphere 5.1, 5.5 clusters on Production, Vmotion, DRS, HA, FT, LUN mapping, Upgrade VMware Corporate and Test/Development environments.   
Fine tune VMs configurations to get the best performance/resource consumption
Detection of VMware issues, monitoring and ownership of standards and requirements.
Participate in capacity planning for the infrastructure.
Provide tools and procedures for resources provisioning.
Propose VMs provisioning solutions to be analyzed and/or implemented.
Document existing and new infrastructure deployments using Run Book and architecture diagrams.
Strong interpersonal and communication skills and comfortable in global working environment.
Building, cultivating team work, mentoring and Familiarity with ITIL processes.
Thorough understanding of network configuration in complex ESX clusters.
Show More
Skills
Mobile Apps
Networking & Security
Database
Web Development
Programming Language
Others
Operating System
Development Tools
Software Engineering
Graphic Design