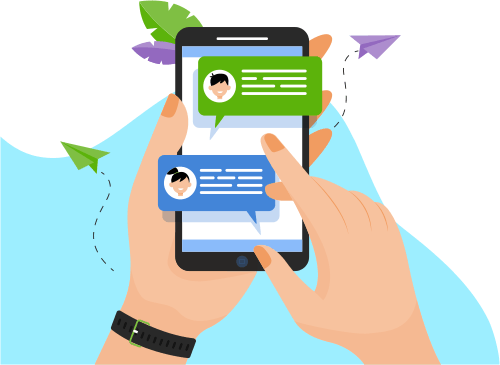 Now you can Instantly Chat with Anadi!
About Me
Professional with 5+ years' experience in Cloud Infrastructure, System Administration,DevOps, System security and Penetration testing.
Well acquainted with DevOps methodologies and implemented CI/CD, an

...

.
Well acquainted with DevOps methodologies and implemented CI/CD, and Web Securitye.g. OWASP top10, OWASP ZAPetc. Possesses Knowledge of various platforms such as Linux, Windowsetc.
CEH v9 Certified, trained on AWS Worked on POCsand presented toClient.
Zeal for learning new technologies to build robust tech. Effective communicator and team player with strong analytical, problem solving and organizational abilities.
Show More
Skills
Web Development
Software Testing
Programming Language
E-Commerce
Development Tools
Networking & Security
Others
Operating System
Database
Mobile Apps
Software Engineering
Portfolio Projects
Company
E commerce Campaign's
Description
Following the project life cycle methodology like Agile. Worked in Ecommerce domain. Proficient in incident management, problem management, event management and release management.
Maintained Business SLA's with all business lines for application availability.
Participated in on-call rotation to ensure 24/7 coverage and worked on RCA's.
Responsible for setting up Kibana for monitoring. Responsible for Configuration changes and Review changes and troubleshooting/testing API's.
Redmine Application migration (on premises application) to Cloud (AWS).
Designed architecture for the cloud.
Worked with deployment of application over containers (Docker, Kubernates)
Setup of Application/Log monitoring.
Responsible for deployment and monitoring of campaigns (using Pimcore CMS) on cloud servers.
Maintained SVN repositories for DevOps environment: automation code and configuration.
Implemented CI/CD setup for multiple team over AWS.
Selecting the appropriate AWS service based on compute, data, or security requirements.
Developed PowerShell scripts to automate OWASP ZAP for penetration testing compliance to NFR's.
Experience in working and troubleshooting cloud infrastructure tuning and security issues over (e.g. SSL, TCP/IP, DNS, SMTP, DHCP etc.).
Worked closely with Senior Solution Architect to Develop NFR's for LMCP campaigns.
Knowledge of Application Security Testing techniques like SAST, DAST.
Responsible for penetration testing and security review of campaigns and designed context and container diagram for the campaigns. Handling client meetings for campaign security reviews with Senior Solution Architect (Client).
Worked on POCs on Spoon.net (automated test scripts), Docker (Containerizing campaigns for quick deployment), Jenkins (CI/CD setup for campaigns) and presented to Client.
Designed a knowledge base system with an emphasis the visual layout of information and utilized knowledgebase tools to transfer technical & business knowledge to team members.
Show More
Show Less
Company
IOT Security Project - Cloud DevOps
Description
Designing deploying and managing end to end CI/CD pipeline, Artifactory and Security scanning for the Releases.
Managing and Coordinating builds for sprints and RC release. 
Manage ESXi servers and deployment of builds over on prem VMs (automation with terraform and bash)
Create and deploy automated UAT setup with Vagrant and ansible.
AWS automation with CloudFormation.
Ensure all components are built to provide quality, security, scalability, stability, efficiency and reliability, ensuring compliance with client processes and governing standards.
Show More
Show Less
Company
Application Migration- Cloud Migration
Description
Redmine Application migration (on premises application) to Cloud (AWS).
Designed architecture for the cloud.
Responsible for application migration from on prem to AWS cloud (Lift and Shift).
Improvised as per the cloud services
Show More
Show Less