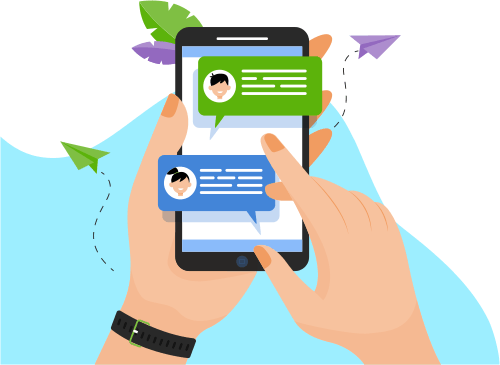 Now you can Instantly Chat with Madan babu!
About Me
Competent & dynamic software professional with 13+ years of commendable experience.
3 years of experience as a DevOps/Build and Release Engineering in automating, building, deploying and releasing
         ...lease Engineering in automating, building, deploying and releasing
           of code from one environment to other environment.
With a wide range of experience I have involved in building, Continuous Integration, Continuous Deployment, Requirement Analysis, Planning, Development, and Release of various Enterprise-Wide Software Applications for business areas using Jenkins, Git, GitHub/TFS, Docker, Kubernetes, Spinnaker, Helm and AWS services.
Implemented a Continuous Delivery pipeline with Docker, Jenkins, Spinnaker and GitHub and AWS AMI's. Whenever a new GitHub branch gets started, Jenkins, our Continuous Integration server, automatically attempts to build a new Docker container from it, The Docker container leverages Linux containers and has the AMI baked in. Converted our staging and Production environment from a handful AMI's to a single bare metal host running Docker.
Used Kubernetes for automating deployment, scaling, and management of Docker in different environments like DEV, QA, UAT.
Provided with rolling Blue/Green and Canary strategies in active development using Spinnaker
Expertise in amazon AWS cloud which includes services like: EC2, S3, VPC, IAM, Elastic Beanstalk, Elastic Load balancing, Auto scaling, RDS, Route 53,Volume Snapshots , AMI, Cloud Watch, Security Groups and NACL.
In-depth understanding of scrum, agile & stand-up meetings and success in steering them to enhanced growth with vision to drive the better delivery and deployment through efficient integration and client servicing.
Adept in managing business operations with focus on top-line & bottom-line performance and expertise in determining company's mission & strategic direction as conveyed through policies & corporate objectives.
Expertise in successfully ramping assignments, while working in close coordination with team members and clients to ensure effective deliverables.
Keeps abreast with the emerging trends in the industry; demonstrated ability to build and maintain positive working relationships with all people at all levels.
Multi-skilled professional with the capability of thinking out of the box to generate customized pipeline structures and deploy to the respective servers.
Excellent communicative, interpersonal, intuitive, analysis and leadership skills with ability to work efficiently in both independent and teamwork environments.
Show More
Skills
Software Engineering
Web Development
Development Tools
Database
Programming Language
Others