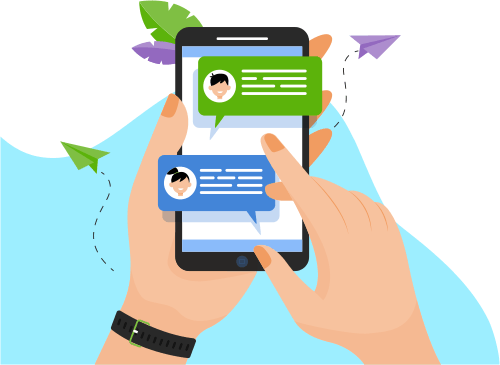 Now you can Instantly Chat with Arwa!
About Me
A  Mobile Application Developer with 4+ years of Software development Experience in designing and development, Application Maintenance & support and Project execution. Hands on experience on Android, PHP, Java, ...pplication Maintenance & support and Project execution. Hands on experience on Android, PHP, Java, HTML, CSS, JavaScript, C++, C. Expertise in Mobile App development, Web services, Database Designing, Web Designing.Good Team Leadership skills and invariably meets client expectationsExcellent written & Verbal Communication skills.
·       Domain                                   :  Android Application Development.
·       Platform                                  :  Android
·       Programing Languages         :  PHP , HTML, C, C++, CORE JAVA, J2EE ,CSS ,JavaScript, Angular Js
·       Operating System                  :  Windows XP ,Windows 7
·       Development Environment  :  Android Studio, Eclipse IDE ,Microsoft Visual Studio
·       Development Methodology :  Object Oriented Programming
·       Database                                  :  MySQL, MySQLi
·       Tools                                         :  Android SDK Platform Tools
·       Others                                      :  JSON, XML, ReST .
Show More
Skills
Software Engineering
Web Development
Software Testing
Programming Language
Networking & Security
Development Tools
Mobile Apps
Database
Others
Graphic Design
Portfolio Projects
Company
Malas Marketing App
Contribute
I am an developer as a freelancer for that company
Description
The company  sells product for that they required marketing app for sales person of their company
Show More
Show Less
Media
Company
Malas Manager App
Description
This was developed for their mangaers of company.
In this App there was animation used to dispaly data of sales marketing person by progressview circle,graphs,maps etc
Show More
Show Less