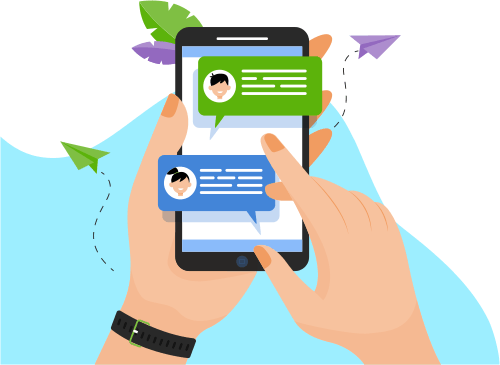 Now you can Instantly Chat with Gaurav!
About Me
·        Working as QA Software Architect (on an IC role) in Aurea since 1st November 2017. This company is sister concerns of a company named ESW Capital..../em>This company is sister concerns of a company named ESW Capital.
·        Worked as a Lead Engineer QA in FirstRain Software Center Pvt. Ltd. (Gurgaon) that works as a development center for a company named FirstRain Inc., since 1st August 2006 to 31st October 2017.
·        Provide consultancy service to a company named as Reliable soft, in Jodhpur to guide them establishing a QA team from scratch within the company and stablish Automation testing over the product they are hosting.
·        Have approx. 13+ years of Software Engineer experience.
o   Currently, working as QA Software Architect for performance testing team.
§  Managing approx. 128 performance suites running across 90 odd products.
§  Each test suite runs as per their defined schedules in a Jenkins environment
o   Having experience in performing performance testing
§  Web portal and API performance testing using JMETER
§  Mobile API performance testing via bandwidth control using JMETER
§  Client-side performance testing using JMeter and selenium
§  Network Performance testing using iperf3
§  Hybrid performance testing (combination of command line and web portal AND combination of Command line and APIs)
§  Good Exposure in writing software performance scripts using WAPT.
o   Worked on Automation testing framework, flavored with Selenium and Cucumber.
o   Having experience on Web Application and backend components manual testing 10 years and Mobile App (iOS and Android) testing 5 years on Native app and Hybrid App.
o   Worked on Mobile API testing and its automation for 3 years.
o   Worked on Automation tools like Rational Robot, QEngine Automation etc. and their evaluation.
o   Experience in reporting on Big data by interacting through Databases and SOLR
o   Sound Debugging skills though parsing logs and SQL and SOLR queries.
o   Exposure to deployment of build manually over QA environment and handling configurations.
o   Focused towards Establishment of Ownership Methodology of QA/QC team.
·        Good team management and leading skills. Manage a team of 23 test engineers.
o   Actively participating in building MPR and calculating the CPU of the team
o   Leading a central performance team, it's my KRA to Interact with product teams for getting orders for the team.
o   Having ownership to control the QUALITY of the released test suite and associated components.
o   Now involved to enforce performance testing to build a SE7 (Ship every 7 days) process within the company.
·        Recently got an exposure to stablish QA Pipeline for a company from scratch. It involved requirement gathering, planning, hiring, identification of tools, stablishing QBs etc.
·        Rich exposure in project coordination activities entailing Planning, Scheduling, as well as application maintenance & enhancement, project progress monitoring, regular reporting to various stakeholders and delivery as per quality, time.
·        Extensive knowledge of transforming business requirements into technical requirements.
·        Good exposure of the technical document specification preparation using software/functional requirement specification document.
·        Good Exposure in writing and reviewing optimized database queries (in MYSQL, MSSQL, SOLR)
Show More
Skills
Web Development
Software Testing
Software Engineering
Programming Language
Database
Development Tools
Graphic Design