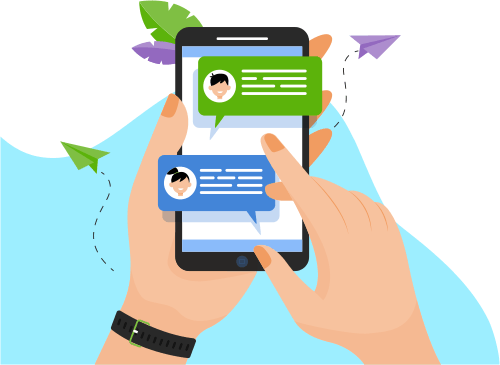 Now you can Instantly Chat with Nitesh!
About Me
Over 6 years of QA experience in all phases of life cycle: requirements gathering, risk analysis, project planning, scheduling, testing, defect tracking, management, and reporting.
Professional with solid knowledge in manual and a

...

Professional with solid knowledge in manual and automated software testing and extensive experience in software development methodologies Agile, Risk based and Waterfall models
Strong skills in performing various tests such as smoke, functional, regression, GUI, Security, E2E, database, UAT, API, and compatibility testing
Proven Expertise in writing and developing automation and manual Test Strategies, Test Plans, Test Scenarios and defining test cases for a given set of requirements
Extensive knowledge and experience of Eggplant Automation, Selenium, useMango,TestNg using Core Java for developing automation scripts and framework in Eclipse IDE.
Good knowledge in protractor framework to test applications developed using Angular JS.
Proficient in Mobile Apps Manual and Automation(Eggplant) testing with experience in Calling, Wifi, sports and Order Management applications.
Strong knowledge on Web ServiceAutomation testing& Hands on experience in validating Web Services using Postman& REST.
Liaise with developers, business analysts, and user representatives in application design and document reviews.
Experience in development and execution of test plans, test strategies, test scenarios, test scripts, test cases, requirement traceability matrix and report generation for manual testing.
Performed feasibility, adaptability study and risk analysis to identify the business critical areas from USER perspective and supported multi-tier applications
Experience in test management and defect tracking tools like HP ALM, Storm, Jira, TestRail and Quality Center and well versed in analyzing Results, Bug Tracking & Detailed Reporting.
Good interpersonal, multitasking, and communication skills.
Good team player in a distributed team environment with ability to work in multiple projects/teams having very keen observation to details.
Show More
Skills
Web Development
Software Engineering
E-Commerce
Software Testing
Others
Programming Language
Database
Development Tools
Portfolio Projects
Description
BT Sport App for the UEFA 2015 Champions League and covering the newly acquired Cloud Voice App of BT.
Testing the new order tracking portal introduced by BT and delivering different network lines provided by BT IPv4/IPv6
Getting the Eggplant Automation Tool connectivity and setup in place and providing the client with demos for the tool.
BT Parental Control Product Testing and Quality delivering
Show More
Show Less
Description
Functionality that help create and manage the user access as well as the personalized configuration of the workspace view for the user of the all in one working app where a logged in user have access to outlook email, tickets, workflow, validation reports  for pharma and insurance operations
Show More
Show Less
Company
Inmarsat Technology
Description
The project is related satellite communication with the commercial airlines, the testing revolves around the satellites terminal connectivity and running a health check for the same.
Show More
Show Less