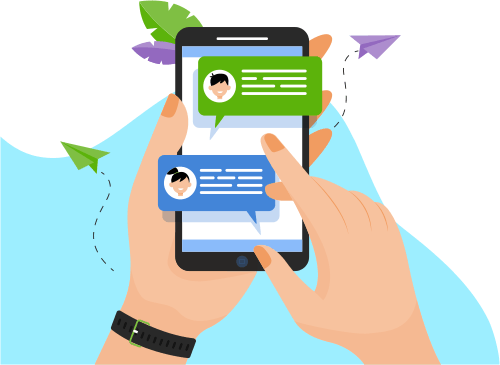 Now you can Instantly Chat with Alok!
About Me
Quality assurance specialist with more than 11 years of experience.
Worked as Software testing process implementation, Test Plan and Test Strategy setup, Automation framework development, Performance, API, manual and Mobile appl

...

Project management, Team management, Requirement gathering, product implementation, Agile implementation.
Implementation of scrum practice for team.
Provide end to end technical & business support & Acts as technical and commercial leader to successfully execute project 
Maintain relation between internal team with company customer in respect of both benefits & support, coordination between offshore and onshore team.
Test Strategy, Test Matrices and Test Data setup for product and projects.
Defect tracking and defect management , Test Methodology (Agile , waterfall)
Act as owner until product lunched / concern get closed from customer end
Collect regular feedback form India Market to take corrective action for coming product and take corrective action to resolve issue/concern/queries
Build environment of trust, high performance and engagement by establishing clear goals and make sound & healthy decision in timely manner.
Certification
Certified Scrum Master – CSM
Industry experience 
             Banking, Lending , Telecom , Hospitality , Logistics , Games , Sales force  and Social .
Project Management
Understanding & mapping client's requirements / enhancements to the product and providing technical solutions 
Implementing project plans within deadlines; overseeing delivery management for technical deliverable of concurrent projects; defining best practices for project support and documentation 
Technical Skills
Testing Tool : Selenium Web Driver , Appium and Telerik Test Studio, TestNG,CrossBrowserTesting (CBT) , Device Anywhere
Databases: SQL SERVER 2008, MongoDB , Oracle
Test Management & Defect Management -: HP Quality Center , Jira , Rally  and TestRail
Testing Methodology -: Agile , Waterfall and V Model
Performance Testing Tool: - OPNET Modeler, Jmeter
Security Testing:- ZAP
Mobile Platform:- IOS , Android , MAC 
Scripting Language: Java.
Build/CI and debugging Tool :- Maven, Jenkins, Eclipse , Firebug , Fiddler.
Show More
Skills
Software Engineering
Web Development
Programming Language
Software Testing
Database
Others
Development Tools
Operating System
Mobile Apps