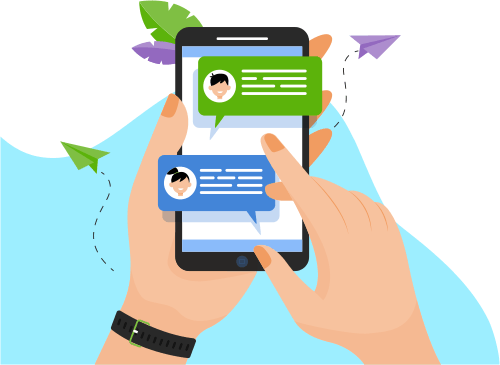 Now you can Instantly Chat with Chavan !
About Me
Agile-Scrum Master Skills & Experience:
Facilitating agile project management: discussion, decision making and conflict resolution, facilitating tasks and projects developing, tracking and ma

...

Facilitate getting the work done with decision making, and conflict resolution.
Facilitates Agile-Scrum ceremonies: Daily scrum stand-ups, sprint planning, sprint review & sprint retrospective, product backlog refinement, internal and external communication.
Preserve and promote agile culture and assist with internal -external communication, improving transparency, and radiating information.
Experience of servant leadership, facilitation, situational awareness, conflict resolution, continual improvement, empowerment, and increasing transparency.
Experience with numerous techniques like:
Scrum, Kanban, TDD
Continuous Integration (CI), Continuous delivery (CD), DevOps, Continuous Testing, Pairing and Automated Testing.
Burn down /up techniques, retrospective formats etc.
Coordinating with Product Owner: Supporting and educating the PO on refining and maintaining the product backlog, & and story estimation.
Helping PO in achieving the business goal & aligning the team work.
Working with Product owner in sprint planning, retrospective meetings etc.
Assisting with internal and external communication, improving transparency and information.
Coaching the team on how to effectively use Agile/Scrum practices, how to self-organize, and cross-functional in agile organizational environments to follow all agile scrum practices, process.
Facilitates Agile-Scrum ceremonies.
Facilitating discussion, decision making, and conflict resolution.
Providing support using a servant leadership style whenever possible.
Experience working with multiple Scrum teams, cross teams.
Helping team in removing impediments in team's progress and commitments by discussing, analyzing the impediments and finding right point of contact to remove impediments.
Protecting team from external interference and from interruptions\distractions to maximize productivity, providing support to the team as and when required leading by example.
Facilitated team and cross-team to build good working relationships, keep safe environment by servant leadership style.
Stakeholder management and communication:
Monitored the project progress and radiated project progress information to stakeholders.
Creation of relevant metrics to help the stakeholder and team monitor the performance using matrices like Burn down, Burn up charts, Velocity etc.
Ability to take ownership and product delivery along with the Stakeholder management.
Excellent communication and mentoring skills with management and team leadership experience.
Ensure the quality by guiding and defining definition of done along with team in agile environment.
Ensure quality, roadmaps, release plans, project plans are on track that meet business needs. 
Experience of risk management and mitigations to ensure the successful project execution.
Good experience and knowledge of Agile, Waterfall Model, STLC, etc.
Other Skills &Responsibilities:
Project Management, planning, estimation, reporting and consulting.
Deliverables preparation and execution, &management.
Vendor Management and communication.
Experience of resource pooling, allocation and interviewing, and on-boarding etc.
Exposure to lead the groups of people, mentoring juniors, query resolution, mentoring and support the team members.
Agile Project & Configuration Management Tool:
VSTS, Team foundation Server (TFS), SharePoint, JIRA
Applicable knowledge of the technologies used by the team.
Show More
Skills
Software Engineering
Web Development
Development Tools
Others