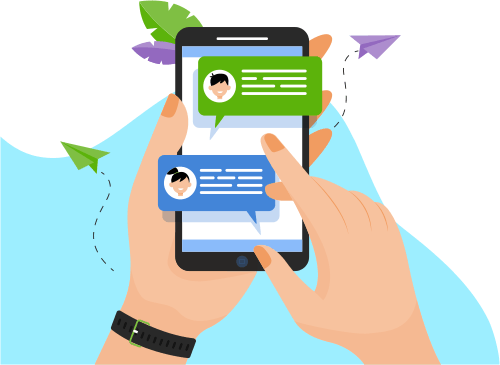 Now you can Instantly Chat with Pratapchandra!
About Me
I deliver quality work on time and can guarantee your satisfaction with the finished product.
Experiences:
MySQL DBA - 8 years
AWS - 5 years as Expert
Azure - 3 years as Expert
Delivering the best performance, throu...AWS - 5 years as Expert
Azure - 3 years as Expert
Delivering the best performance, through the years I have developed skills and proved my special expertise in areas such as:
Azure Cloud:
Azure – VM(s), NSG, ASG, BLOB storage, Vnets, Application gateways, WAF, Hub-spoke architecture, Express routeway, Azure migration, Azure pipeline, CI/CD, ASR.
AWS Cloud:

AWS Certifed Solutions Architect Associate, Validation number - L54GG1H1FNBE1LSK
- IAM, EC2, VPC, EBS, EFS, CloudFront, ROUTE 53, SES, SQS, SNS, RDS, ELASTIC IP, S3, GLACIER, Auto-scaling, VPN, DIRECT CONNECT, ELASTIC LOAD BALANCER, AWS WAF, AWS GUARD DUTY, CODE-PIPELINE, CI/CD, AWS CLI, cloud formation, Cloud Endure.
-  Datacenter assessment and migration to the cloud.
-  Well versed in and implemented well-architected framework using scalability, disposable resources instead of fixed servers, automation, loose coupling, graceful failures, services not servers, databases, HA- remove a single point of failure, optimized for cost, caching, security and threat modelling.
DevOps expert:
- CodePipeline
- CodeDeploy
- CodeCommit
- CodeBuild
- Jenkins Integration
- Slack Integration with CodePipeline
- Slack Integration with Jenkins
- Notification for test case failures to Slack channel
- GIT
- Jira
MySQL Database:
-  MySQL 5.x, 6.x , 7.x, 8.x
-  Performance tuning, replication : master-slave, master-master, query optimization, backups(full,incremental) MEB, Percona backup, Partitioning
MongoDB:
-  Installation and configuration, backups.

-  Linux servers, Windows servers
-  Apache / Nginx load balancer
-  Dedicated server and virtual server management and security expert
-  Web hosting services expert
-  Apache, Nginx
-  Cloudflare, Godaddy, Bigrock
-  Nagios
-  Rsync
-  Jira, Confluence, Bamboo
-  Iptables
-  Git, Bitbucket, Git Server
-  SSL,  WildCard
-  PHP, Tomcat
-  Bash script, Shell script
-  DDoS attack protection and measures.
Show More
Skills
Database
Web Development
Operating System
Others
Software Engineering