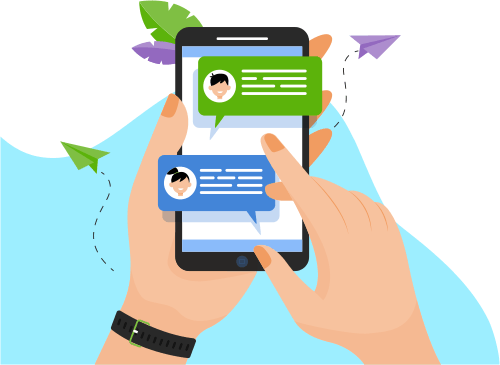 Now you can Instantly Chat with Sai!
About Me
Having 4.8 years of IT experience in all phases of software development life cycle.
Have worked on ANSI X12 standards. Possess basic knowledge of EDIFACT standards.
Working knowledge of EDI Transactions like 810,850,856,820,855,860...dge of EDIFACT standards.
Working knowledge of EDI Transactions like 810,850,856,820,855,860,997.
Extensive mapping and Configuration experience in EDI using GIS X.
Experienced in GIS Map editor.
Knowledge on Graphical process Modeler, creating business processes and creating trading partner set-ups and creating envelope setups.
Exposure on Business process Development in Graphical process Modeler (GPM)
Excellent troubleshooting and issue resolution skills. Provide team members with technical and functional guidance.
Urgent mapping changes within production environment to resend EDI or customer application data.
Involved in production support, trouble-shooting the day-to-day issues of the application.
If i get good oppurtiunity ready to join in 1 month. please do the nedful if possible i am waiting for sponsership.
Show More
Portfolio Projects
Description
Analyzing the Trading Partner Requirement.
Developed Technical Mapping Specification using Trading Partner Requirement.
Modified nearly 10 existing maps with new enhancements and featuring with Error Handling Messages
Developed 210,850, 855,856 and 810 maps to translate EDI to Application layouts like Flat files , XML and vice versa
Setting up of Envelops for Trading Partners.
Preparing test cases and developing test data to test EDI maps.
Involved in Unit, functional and Integration Testing.
Ensuring delivery of quality work within the committed deadlines.
Co-ordinate with the Business Analyst for gathering requirements.
To gather the logical requirements and create mapping specifications for the Trading partners for various EDI interfaces and handle map changes/change requests for existing customers by analyzing the requirements.
Develops technical specifications for EDI application interfaces and provides technical support during and after implementation of EDI applications and updated transaction formats.
Responds to EDI inquiries andissues from internal organizations, trading partners and vendors regarding EDI transactions.
Coordinate with EDI trading partners to resolve all production issues, perform transaction tests, resolve all EDI issues according to specification provided, and maintain all transaction sets appropriately.
Analyze and resolve all EDI issues in processes, maintain accuracy in all Inbound and Outbound documents, and perform troubleshoot on processes and analyze all errors.
Show More
Show Less
Description
The Global Electronic Commerce Hub or GEC Hub is a central hub that is used for the exchange of documents or messages between Ford applications and external entities. External documents and messages pertain to primarily Electronic Data Interchange or EDI. The GEC Hub supports a variety of EDI standards including ANSI X12 and UN/EDIFACT.FORD migrated this GECHUB from GXS (V2) to AXWAY (V3).Ford successfully migrated almost around 2800 mailboxes in different location of all over world.
Roles & Responsibilities:
• Involved during EDI mapping and Agreement architecture process.
• Involved during supplier Mobilization for finding the EDI contact with supplier manager for making an EDI architecture environment.
• Involved during QA EDI testing for on boarding supplier mailbox migration.
• Involved end-to-end integration phase during EDI testing file, discussed with client for pending issue, check each data flow through AXWAY B2BI.
• Resolved all issues from supplier end, coordinating with supplier for their internal EDI environment for smooth data communication during QA testing time.
• Checked all different EDI transactions, invoices, Purchase orders from supplier as per FORD internal directory and resolved issues if any discrepancy found during testing time.
• Involved during mailbox deployment time closely dill with supplier technical team for moving the mailbox from GXS environment to AXWAY environment.
• Found almost 300+ issues during production deployment time resolved all FTP, VAN, and WEB EDI issues form different client.
• Resolved all scripting related issues of supplier for pulling the different transaction sets irrespective of the EDI file.
• Closely monitor all the data flow from different country wise location from client directory to internal trading partner directory.
• Responsible for whole end-to-end development, Testing and Production deployment of different client mailbox.
• Involved whole Northern America, Europe, and Asia pacific region client on boarding process. Dealing with business spoc person to Technical panel for smooth EDI transaction.
• Involved during different WEB edi migration process, trained the supplier and brush of them for moving mailbox from WAM to WEB EDI.
• Raised almost around 700+ defects in HP ALM with details configuration as an ADMIN point of view.
• Worked closely for Retrieving back end supplier data by using SQL server 2012.
• Did involve outbound testing process with different transaction like 850,830,861,862,820.
• Involved running the background jobs in putty for deleting and adding new transaction edi sets during traffic time.
Show More
Show Less
Description
Hanes-brands Inc. is a world class consumer goods company designs, manufactures sources and market apparel essentials including T-shits, bras, panties, men's and children's underwear, socks,
Hosiery, causal-wear and active-wear. HBI is the largest supplier of appeals in United States.
HBI brands can be found in eight out of ten American households, and they are sold in hundreds of stores plus web and catalog. Well-known intimate's brands include Bali, Barely there, Playtex and wonder-bra. In the underwear, intimates, T-shirts, socks and causal –wear business, Hanes-brands has megabrands such as Hanes, champion and just my size. And you probably know HBI American hosiery brands L-eggs and Hanes. They anticipate what customer want and innovate to meet the those needs in comfort, fit and value through large, high volume retailers, including mass merchants and department stores, plus the Internet and catalogs.
Hanes-brands works on different legacy systems to support their B2B transactions as well in communicating with their trading partners. This project is to migrate and maintain the maps from various B2B support tools into Gentran, Monitoring activities on AS400 and supporting the developed maps.
Show More
Show Less