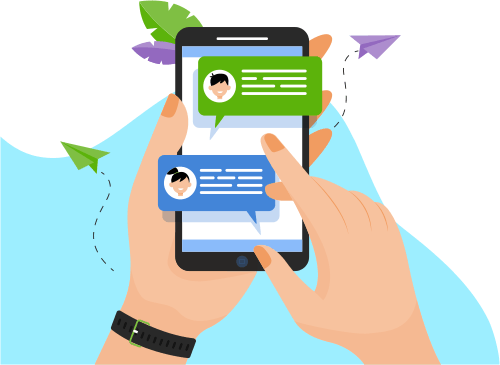 Now you can Instantly Chat with Yellaji!
About Me
14+ years of strong real time professional work experience in IT consulting which includes Microsoft .Net Architecture, Web & GUI Development, Design, Testing, Implementation and Maintenance of Software Applications Proven record of shippin

...

Excellent programming skills coupled with experience of designing and developing software applications with the C#, .NET Framework ,ASP.NET,MVC, Windows Forms, ADO.NET, AJAX, LINQ, CSS, Web Services, Windows Services.
Worked on Windows and Web applications, hosted on Windows Services and IIS respectively
Experience in using ASP.NET AJAX framework for quickly creating efficient and interactive Web applications that work across all popular browsers.
Experience in using Visual Studio .NET platform (C#, ASP.NET, ADO.Net), thorough knowledge of the architecture and the framework.
Work experience in creating release, build definitions in VSO.
Work experience on Windows Azure, Azure Active Directory, and SQL azure, creating resource groups, subscriptions, build definitions and release definitions.
Experience with AJAX controls, Telerik Controls and WCF.
Worked extensively with ADO.NET objects such as Data Adapter, Dataset, and Data Reader to interact with databases like SQL Server 2014/2012/2008, Oracle 8/9i.
Strong experience in implementing Object Relational mapping using Entity Framework.
Experience in using Language - Integrated Query (LINQ to Objects, LINQ to XML, and LINQ to SQL) and retrieve data from different data sources.
Proven skills in designing applications with adherence to SOLID principles and Design patterns.
Self-driven, passionate and highly motivated.
Proficient in handling responsibilities such as knowledge transfer, code review, compliance to best practices & standards, technology mentoring, assisting team members and customer training.
Participate in the feature mapping to technical solution to the requirements from non-technical business users
Expertise in identifying, evaluating, and developing effective procedures and systems requirements that meet business requirements.
Team Foundation Server was used for Version Control
Experience with .NET Content Management Systems. Programmed, developed, and maintained several web based e-commerce applications. Developed components and web services
Strong Object Oriented (OOPS) programming skills, extensively used in C# to design and develop the middle tier of the applications. Implemented SOLID Principles of OOPS Concepts
Experience working with Microsoft Azure Cloud based IAAS, PAAS and SAAS
Experience with an AGILE, Iterative and Waterfall software development methodology and Test Driven Development including SCRUM Framework.
Experience with Optimization of Queries using Indexes and Joins.
Worked with different geographical teams playing onsite/offshore coordinator.
Show More
Skills
Web Development
Software Engineering
Programming Language
Database
Operating System
Development Tools
Others