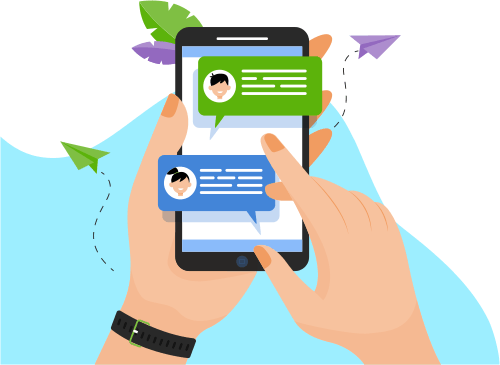 Now you can Instantly Chat with Rajasekhar!
About Me
Ø  Having 2+ years of software development experience, primarily in the area of Java, J2EE, Spring, Hibernate and JPA on windows environment.
Ø  Excellent Java development skills using J2SE, J2EE and frameworks.
Ø  Good worki...
Ø  Excellent Java development skills using J2SE, J2EE and frameworks.
Ø  Good working knowledge on Application development and maintenance life cycle process.
Ø  Proficient in developing web based applications using Spring framework features like MVC (Model View Controller),IOC (Inversion Of Control) and DAO (Data Access Object)
Ø  Expertise Object-relational mapping using Hibernate and JPA.
Ø  Knowledge in creating Server instances.
Ø  Experience in logging of the application using Log4J Framework.
Ø  Experience in servers like Apache Tomcat and JBOSS.
Ø  Involved in all phases of the project life cycle, requirements gathering, designing, development, deployment and supporting.
Ø  Excellent communication, interpersonal and analytical skills and a highly motivated team player with the ability to work independently.
Ø  Excellent trouble shooting and problem solving skills.
Show More
Skills
Programming Language
Web Development
Software Testing
Development Tools
Database
Operating System
Software Engineering
Portfolio Projects
Description
LISI AEROSPACE is a company that designs, manufactures and services more than 300 customers in 30 countries. Annual Assessment application is a web application that automates LISI employee's annual appraisal which is currently manual. LISI Annual Assessment review is an important part of our team member's process and development. The main objectives of the performance review are:
Ø  Assist all team members in performing their jobs to the best of their capacities maximize their job satisfaction as well as their contributions to the organization's objectives
Ø   Provide individual time with each team member and their immediate manager to review past year performance and plan future objectives
Ø  Highlight development needs and requirements in terms of professional/geographical mobility and career development.
Show More
Show Less
Company
Workers Compensation
Description
LISI Workers Compensation system handles the LISI workers compensation. The workers information is uploaded to the system from CSV file. System is developed with different screens capable of capturing Workers information at different stages pre-injury and post-injury process. The system generates a report containing the employee claim settlement.
Show More
Show Less