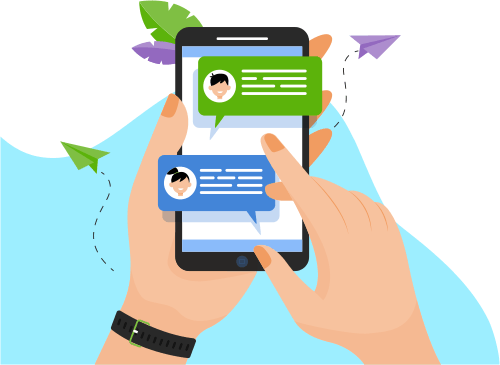 Now you can Instantly Chat with Ramesh!
About Me
Professional Summary
Strong decision-maker with more than a decade of experience in software engineering and application development.
Effective coach and mentor and committed to lead

...

Effective coach and mentor and committed to leading exceptionally gifted teams.
Work closely with both teams and customers to identify most efficient and beneficial solutions for process improvement.
Migrated a .Net based on-prem application to AWS:
            On-Prem Application description:
The Application was written in .Net / C# and used and used enterprise edition of MS-SQL server with SSRS (SQL Server Reporting Services) features.
Application authenticates users against Azure AD.
The application generates and sends report files to customer, which are complex in nature and used 3rd party library to generate the report, whenever customer request for the report.
The application also depends on few on prem systems like ERP, CRM etc to ingest some data from these systems at required interval.
The application doesn't expose to internet and is completely private and accessible from internal network only.
            Solution Provided:
Hosted the application on AWS Windows Server instance.
Used AWS RDS service to host SQL server database.
Redeveloped the report module as using SSRS was cost effective option.
Written a Lambda function to connect to on-prem AD and fetched the list of users, and created a table in SQL Database to authenticate users against it.
Scheduled the Lambda function to refresh the user database at regular interval to keep the user list updated.
Used Direct Connect for connection between AWS and on-prem resources.
Configured NAT Gateway to connect to Azure AD.
Written Lambda function to generate the reports using 3rd party libraries.
Stored the output on S3 and made an entry into database pointing to S3 object and sent messages using SQS.
Only NAT Gateway in public subnet and rest all resources in private subnet, so that no resource is exposed to internet.
Core Strengths:
AWS Solution Design and Automation (DevOps)
Hands on in AWS Lambda, AWS Cloud Formation and AWS automation using Node.js,
Azure Automation (PowerShell script)
People management skills, managing a team of data analysts and developers.
Good understanding of ITIL, SDLC, Quality management.
C#, and VBA, VSTO, PHP, Python, VBScript
Good interpersonal, networking & collaboration skills.
Show More
Skills
Data & Analytics
Programming Language
Database
Web Development
Development Tools
Operating System
Software Testing
Others
Mobile Apps
Software Engineering