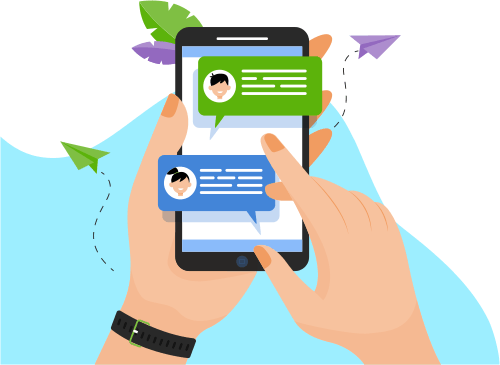 Now you can Instantly Chat with Rajesh!
About Me
Seeking Influential assignments as "Knowledge Specialist" with a growth oriented organization into areas of Analytics, Data Science, Machine Learning, Deep Learning, Natural Language Processing and Artificial Intelligence, Strategi..., Machine Learning, Deep Learning, Natural Language Processing and Artificial Intelligence, Strategic management and Consulting in Retail (CPG/Ecommerce), BFSI, Media and Entertainment industries.
------------------------------------------------------------------------------------------------------------------------------------------------------------------------------------
A result oriented professional with 12+ years of domain experience into the areas of sales & marketing, pricing / promotions, customer analytics, planning, merchandising, market research & analytics consulting
Career growth: working for 4 years into Statistical Modeling and 8+ years into Data Science, Machine Learning and Visualization, (3 years into Deep learning and Artificial Intelligence).
Functional domain knowledge into
Functional domain knowledge into sales and marketing analytics – market size estimation, business growth strategy, strategic revenue management, marketing effectiveness, shopper category management, sales and operations planning, merchandising, store operations, Customer Targeting program analytics, Product/ Pricing / Promotions Revenue analytics, Channel/Spend attribution (Media Mix Analytics), Category analytics, Inventory planning & Markdown optimization.
Currently working into "Data Science" team associated with JC Penney Data Sciences team, Bangalore as Manager – Data Science & Machine learning – reporting to Director – Data Science. Experience in carrying out various statistical modeling & analytics, machine learning techniques and implementing analytical solutions/tracking improvement or modification in model improvement as a strategy to the business.
Data Science Tools & Modeling:
python (scikit-learn, Pandas, Numpy, Pytorch, matplotlib, seaborn, Pyspark, Keras, Tensorflow, etc.);
R (nnet, randomforest, gbm, mboost, arules,etc.),
SAS (advanced SAS programming – Proc, SQL, Marcos, STAT, Graph, ETS, Enterprise Miner);
Rich experience in dealing with unstructured data/large volumes of data by using big data technologies Hadoop, Map Reduce, Hive, Datameer, Spark, Scala, H2O for result driven analysis in Artificial Intelligence (AI) by using different methods like predictive modeling, Product & Pricing analytics, Customer Analytics, time series, regression analysis, Market basket analysis, Market Mix Modeling, segmentation analysis (Cluster & Factor, Discriminant analysis), churn analysis, campaign analytics and response modeling, structural equation modeling, survival analysis, etc.
Used above tools for machine learning & deep learning, pattern recognition techniques like K-means clustering, Logistic regression, Association rule, Decision Trees, Expectation Maximization (EM), SVMs, NN, etc. to transform data into decision making models.
Used visualization tools like Qlikview, Tableau, data-fetching from MS SQL / Oracle DBs, OBIEE etc.
Show More
Skills
Others
Web Development
Data & Analytics
Programming Language
Database