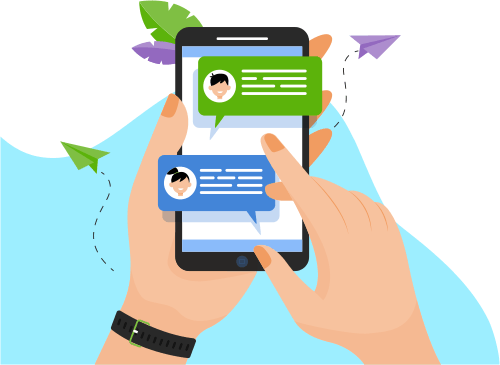 Now you can Instantly Chat with Deepak!
About Me
7+ Years Experience in Laravel (PHP), Vue.js, Python, MySql, Node.js, Redis, AWS IOT, REST API Development, PayPal & Stripe, React Native
I'm looking to work with a startup with great Idea, where i can utilize my skills to convert the ...'m looking to work with a startup with great Idea, where i can utilize my skills to convert the plan into a full fledged platform, which helps the company and users. Available to work remotely 8-10 hours/day.
I can start the project on my own or with the team as per need, Generally i started working with startups as first Full Stack developer and then based on requirement we grow the team.  So i will be helping you to plan, select the tech stack for project and start the execution/development, I love to do this stuff :)
Show More
Skills
Web Development
Database
Development Tools
Programming Language
Others
Portfolio Projects
Company
SaferideHealth.com
Role
Full-Stack Developer
Description
I've started the development of this project with Whit Schrader (Co-Founder) and Robins Schrader, Later on Kunwar Singh joined me full time to help with the development.
My main role was to plan and develop the application, We used to do tasks based on Sprints scheduled for 7 days, so it was very competitive environment for us to get the Beta product ready for funding rounds. Here are the features which were developed by us (Only 2 Developers for 12 Months)
Features for Hospital Management:
Portal to Book On-Demand Rides for the Patients, Hospitals uses the portal to book the On-Deamnd/Scheduled ride for their patients.
Track Real-Time vehicle location on google maps through mobile phone GPS with SafeRide app installed and located within vehicle.
Manage Invoices, Rides, Scheduled Rides tracking on calendar
System finds the nearest vehicle located to the Pickup address.
Features for vehicle owners (Multiple):
Each vehicle owners can Track the position of all of their vehicles.
Manage Bookings
Manage Pricing for their Fleet based on distance and locations
Send Custom Invoices
Features for Drivers:
Each drivers installs the SafeRide mobile application on their iPad or Mobile to Receive the On-Demand rides booked by Hospitals
Receives the On-Deamand ride on their mobile app and through SMS
Mobile App shares the GPS location with our server every 5 seconds, which allows us to show the real time position of vehicle to authenticated/allowed users.
View scheduled rides 
Show More
Show Less
Media
Company
RadioBridge Console
Role
Full-Stack Developer
Description
I've worked alone on this project and built the Console application to manage the devices, Receive live events from devices
Features:
Add/Edit/Delete the devices through various networks. e.g. Sigfox, MachineQ, Senet, Loriot, TheThingsNetwork & Chirpstack
Add/Edit/Delete Gateways through console, which connects through the API in backend and enables the users to perform all of these functionality without any technical knowledge.
Receive events in Hexadecimal Format and Convert into readable format defined by the device specification document.
Access historical device event logs
Send notification to mobile app, SMS and emails. Setup alerts for different events.
Add their Own network account with Radio Bridge to manage the devices easily.
Easy subscription setup using Credit Card through Stripe for various services.
Mobile App:
Login into your account
View all of your devices with the current device status
Receive live events in mobile app & Push notifications on Android and iOS devices.
Show More
Show Less
Media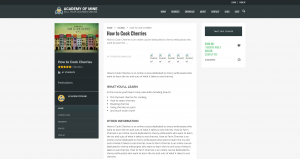 Role
Full-Stack Developer
Description
I've started this project with the owner, my role was to first develop the LMS product using WordPress CMS and Custom WordPress Plugins.
Developed the LMS plugin to manage the Course, Lesson, Quiz and Discussions
Installation of LMS project for all new customers with predefined document steps we created as a setup document.
Customizations for Individual customer based on their need.
Managing the support tickets and provide answers related to the platform.
Show More
Show Less
Media