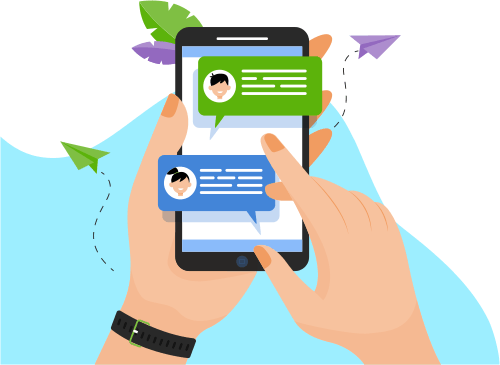 Now you can Instantly Chat with Swati!
About Me
My 3+ years of experience as a UI Developer has honed my HTML5, CSS3  and JavaScript skills, as well as my knowledge of mobile and responsive design. I have a Working experienced in React
My professional experience includes bri...gn. I have a Working experienced in React
My professional experience includes bringing the wireframes of the UX designer to life through HTML5 and CSS3, as well as collaborating with Back End Developers to create a stellar finished product. I think my skills and experience make me a great fit for your organization
Here are some of my most relevant qualifications and accomplishments:
Created  PSD files to HTML with responsive design and Cross-browser compatibility.
‌Crafted various website features using HTML5 CSS3 and JavaScript
‌Developed and Implemented project scope and timelines based on the design-develop-deploy process
‌Collaborated with UX designers and Back End Developers and ensured coherence between all parties
‌Tested feature prototypes for bugs and user experience
Responsible for the development and maintenance of 21,000+ reusable React JS components.
Reduced page load times of 76% to meet business objectives.
Designs, develops and re-launches responsive websites and e-commerce sites of clients.
Executes full-stack website launches specializing in front-end features, browser manipulation, and cross-browser compatibility.
Architected frontend, created reducers, data retrieval mechanisms.
Responsible for state management (Redux based) of our application for more than 20 million customers
Created SEO friendly website.
Knowledge of Google Analytics and Hotjar
Show More
Skills
Web Development
Others
Development Tools
Software Testing
Graphic Design
Software Engineering
Search Engine Optimization ( SEO )
Operating System
Portfolio Projects
Description
Founder Stack is a community & learning platform to help early-stage SaaS Founders.
My challenge was to make it interactive, User-friendly and easily understandable so new startup founders can connect with founderstack easily.
Connected with startup founders more than 20 in 15 Days.
Show More
Show Less
Media