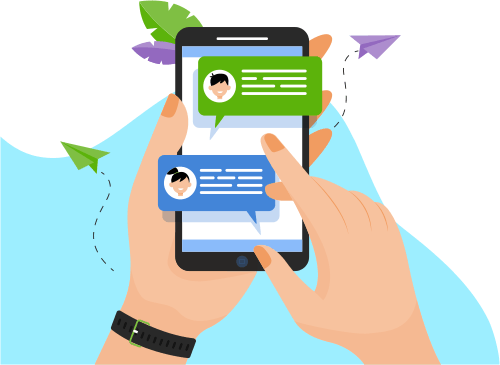 Now you can Instantly Chat with Devavrat!
About Me
Goal-oriented Software Developer with 2+ years of industry experience and a good understanding of complete SDLC.
"Time is of the essence"
Thus, I quickly learn and master new technologies and enjoy working in both team or self-directed...r> Thus, I quickly learn and master new technologies and enjoy working in both team or self-directed settings. I love solving challenging problems and brainstorming with amazing people. Future enthusiast, speaks Python.

Currently, I am looking for a summer 2020 internship/co-op opportunities as Web Application, Software / Backend Developer/engineer or DevOps engineer.

Skills -
Programming: Python, JavaScript, SQL, Java, R
Web Technologies: React, Node.js, Express.js, JSON, REST, Django, Flask, YAML, HTML, CSS
Databases: MySQL, MongoDB
Tools: Docker, AWS EC2, SQS, EB, ELB, S3, Redis, RabbitMQ, Git, NumPy, Pandas, Scikit-Learn, Jupyter Notebook, Magento
Operating Systems: Linux, Windows, IOS

Work Experiences:
Software Developer - Docker, Python, Javascript, SQL, API, Linux
Database Developer intern - Magento, REST, SQL, MySQL, ERP
Web Developer intern - HTML, CSS, Javascript, PHP, Jupyter, Pandas, React

Awards:
1st prize winner at ETHNewYork Ethereum Hackathon 2019

Organizations:
Algorithms and Interview practice Meetup - Organizer and Host
Toastmasters International - Member
 
Show More
Portfolio Projects
Description
IMDB WebApp For Data Analysis (JavaScript, MySQL, Express)
• Built an IMDB data management system which allows users to query any movie, series, cast, etc. to find their
detailed information in the most efficient and user-friendly way possible.
• Wrote Python scripts for data scrappers to gather data from OMDb API and official IMDB data sets.
• Performed data preprocessing and cleaning using Pandas and generated schema tables in MySQL database.
• Designed frontend in vanilla JS with Express, NodeJS in the backend.
Show More
Show Less
Description
Subreddit Prediction Model (Python, Jupyter, Machine Learning)
• Developed a Subreddit category predictive model which determines which subreddit the user query belongs to.
• Achieved 80?curacy by using SVM and Random Forest classifiers on three different filter settings.
Show More
Show Less