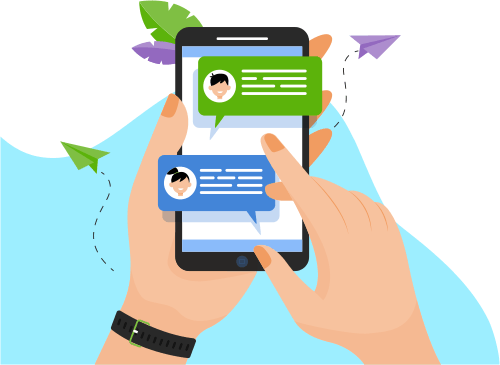 Now you can Instantly Chat with Victor!
About Me
My specialized skills:
- Ruby on Rails, Python/Django, Node/Express, Firebase/Firestore, PHP (WordPress, Laravel), C# (ASP dotNET MVC, Web API, Entity Framework)
- Angular 1, Angular2+, Ionic, React, React Native, Vue js, HTML5 / CSS3,...API, Entity Framework)
- Angular 1, Angular2+, Ionic, React, React Native, Vue js, HTML5 / CSS3, LESS, HTML5 animation, JS, jQuery, AJAX, Json, Bootstrap
- PostgreSQL, MySQL, MSSQL, NoSQL, MongoDB
- DevOps(Heroku, AWS, Docker)
- e-commerce, shopify, wooCommerce
- payment systems integration (PP, Stripe, Braintree and similar)
- Google Maps API (custom design, clusters, routing, radius, speed/time/distances calculation etc)
- responsive CRM and dashboards, hightraffic web-projects
- Windows/Unix Server administration, Git, Azure, AWS and cloud solutions
I am a software engineer with 10 years of professional experience in building web application. I am skilled in all aspects of the full software development cycle, from requirements gathering and planning through development, release, and maintenance. In other words, I can do everything you need to build your app from the ground up and get it on the market which means I can turn your conceptual idea to real working software. Whether you are starting with a rough concept or already have extensive specifications and wireframes, I will work with you to turn your idea into a reality. 
I love to write DRY,manageable and readable code with Rails and like Test Driven development(using RSpec and Capybara) and enjoy on deploying applications on cloud servers.
I have professional experience on handling very high traffic web applications and optimization and scaling on cloud Ubuntu servers.
I follow Agile (Scrum and Kanban) methodologies for software development and follow Software Design Pattern while coding. For projects and tasks management, I frequently use Jira, trello, pivotal tracker and Asana depends on clients.
Thanks.
Show More
Skills
Web Development
Development Tools
Database
Programming Language
Software Testing
Graphic Design
Mobile Apps
Software Engineering
Others