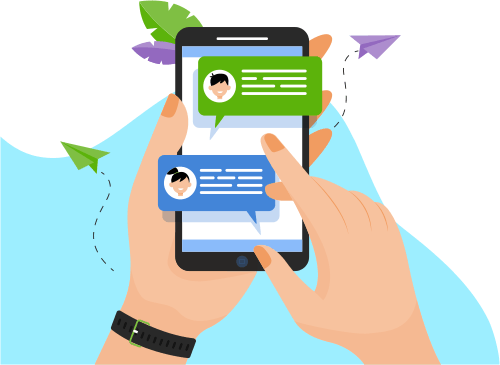 Now you can Instantly Chat with Vaibhav!
About Me
I am having more than 3 years of experienced as a Linux Administrator and having good sound knowledge in Aws and Devops tool.
...
Show More
Skills
Development Tools
Operating System
Database
Networking & Security
Web Development
Software Engineering
Programming Language
Others
Portfolio Projects
Description
Monitoring and ensuring the status of the Linux servers.
Handling Ameyo Dialer Server .
Scheduling tasks using Crontab.
Implementing special permission on files and folders
Experience in providing L2 support for Linux production server and experience in supporting Ameyo software applications.
Taking a checklist for Daily Basis ( Servers, Network, Backup ).
SSL Certificate, Zabbix monitoring and firewall such as CSF , Fail2Ban etc.
Compression and Archiving- zip, unzip, Bunzip, Gunzip, Tar
Provide runtime solution without any delay and impact the live running services/clients.
Installation and Configuration of MySQL Server.
Creating file systems, Partition and managing disk space.
Installing and upgrading the Packages using RPM and YUM.
created new users and group as per requirement and troubleshooting user related issues.
Managing Disks and file system using normal Partion and LVM
Checking Connectivity of the servers and resolving the issues.
Implementing password Less connections for the users through SSH.
Checking the logs and service status.
Monitoring server performance issue like Memory,CPU and Disk  Utilization.
Troubleshooting GRUB Relation Issue
Show More
Show Less
Description
Handling Ameyo Dialer Server .      
Working knowledge of Database Queries (Postgressql).
Run time troubleshooting in production environment.
Taking backup on Linux server using tar.
Implementing special permission on files and folders.
Working Knowledge on SIP and PRI  for calling Media.
Working Knowledge on SIP Proxy,Asterisk.
Ensuring all backups are taken on daily basis.
Run time troubleshooting in production environment
Diagnosing, monitoring performance issues using PS, TOP.
Time scheduling through Cron Jobs.
Troubleshooting issues via Remote Technology Such as Team-viewer and VNC Viewer.
Good Knowledge of AWS(EC2,S3,Rout53,Cloud Watch, ELB,IAM, Security Groups, AMI).
Good Knowledge of RAID Levels.
Having Experience in setup NFS,FTP services.
Having Experience in sharing files using SAMBA.
Automation of jobs through Crontab.
Giving special permission using SUID/SGID and Sticky bit.
Show More
Show Less