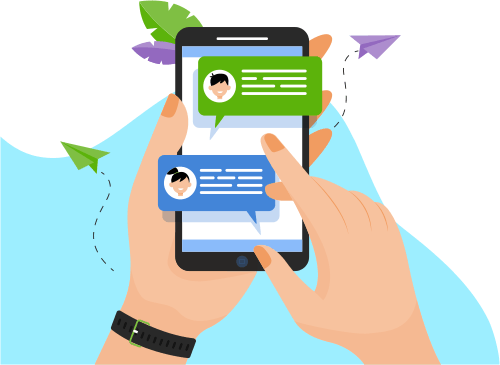 Now you can Instantly Chat with Lakshmi!
About Me
Having 9+ Years of IT experience on developing enterprise applications for iPhone/iPad on iOS Platform across multiple domains like Banking, Agriculture, Healthcare, E-commerce, User-Business, Interior, Medical and Telecom.

...

Strong knowledge in requirement gathering, translating business requirements to Mobility solutions, architecture, design and coding.
Hands on experience on APPLEPAY In-app Provisioning and In-app Verification, Augmented Reality, OpenGLES, GLKit.
Having experience on cross-platform Tools like Flutter & Dart.
Having experience on creating business applications for iPhone/iPad/Apple Watch.
Having knowledge on Swift, SwiftUI, Objective-C, iOS Sdk, C, XCode, Cocoa Touch, Unit Testing & APNS, BLE devices.
Having knowledge on Databases like SQLite, Core Data.
Having experience of working on Web Services like SOAP and REST, JSON, & XML.
Hands on Source control tools like SVN, Git, Bit bucket, SourceTree.
Having knowledge of working on Project management tools & Bug tracking tools like JIRA, SCRUM, & Agile Methodologies, TFS (Team Foundation Server), & TDD.
Having knowledge on integrating Frameworks like Twitter, Instagram, Facebook, Google, Crashlytics, Admob, & Fabric, & Firebase.
Show More
Skills
Web Development
Mobile Apps
Programming Language
Software Engineering
Others
Operating System