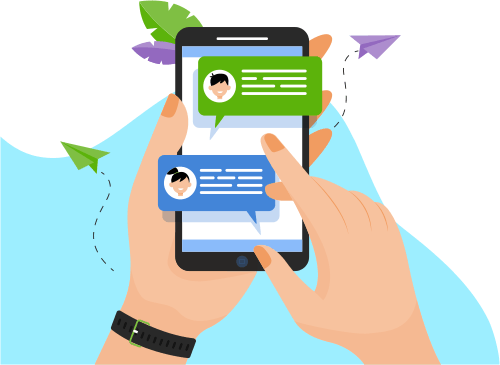 Now you can Instantly Chat with Lakhwinder!
About Me
I am a professional .Net Developer. I possess years of working experience in this area with an excellent track record. I have developed seve.NET MVC, ASP.NET CORE, Jaral web applications using ASP.NET, Javascript, Json, SQL, etc. As per your requi...C, ASP.NET CORE, Jaral web applications using ASP.NET, Javascript, Json, SQL, etc. As per your requirements that you need developers who have experience in the implementation of AngularJS, React Native so I can fulfill your all requirements using my skills and experience. And I will provide you best services.
Skills:
✅ .Net Core Web API, .Net Core MVC, Blazor, Vb.net
✅ Angular 2/4/7/8/11 +(as well NgRx, RxJs)
✅ React (Typescript)
✅ HTML, CSS, LESS-SASS, Bootstrap, Material...
✅ Entity Framework, Dapper
✅ SQL Server, Oracle, Postgres, MySql, MongoDB
✅ PL/SQL, T-SQL
✅ SignalR
✅  Kendo UI (JS and ASP.NET MVC wrapper) and DevExtreme
✅ GIT (GitHub, bitbucket), SVN and TFS version control systems
✅ SOLID PRINCIPLES
✅ OOPs and System Design
✅ Theoretical knowledge and practical experience with design patterns
✅ Rest API design, architecture, implementation, and integration
✅ Entity Framework (Full and Core) (DB-first, code-first, and model-first approaches).
✅ Email integration (SendGrid, Gmail, custom SMTP);
✅ LINQ and Dynamic LINQ
I worked for many clients and digital agencies across the globe as a full-stack developer. Build a frontend and a backend part including the following technologies but not limited to C#, .Net, TypeScript, Angular, SQL, HTML, CSS, and others. I easily get new knowledge and can quickly pick up any tech on the go.
By hiring me you don't just hire a programmer who is a professional in his job, but you are also guaranteeing yourself lifetime tech support and bug fixing for your project.
Feel free to contact me to discuss everything you need.
I'll be glad to assist your team, project/company in any way possible.
Thanks!
Show More
Skills
Web Development
Database
Others