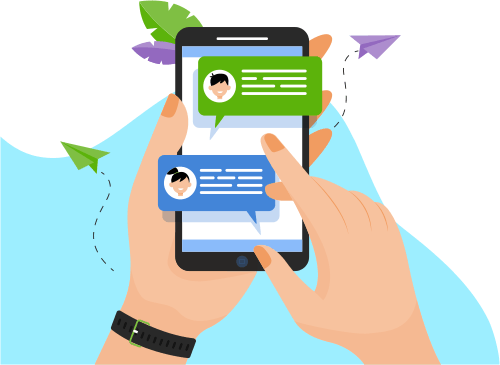 Now you can Instantly Chat with Prashanth!
About Me
Ø  Having 4 years of experience with expertise in Design, Development and Implementation using Oracle SOA/OSB/Apigee.
Ø  Experience in BPEL process orchestration, Mediator for integrating between different applications.
Ø  Ex...BPEL process orchestration, Mediator for integrating between different applications.
Ø  Experience in developing and deploying BPEL and Mediator using technology adapters (DB Adapter, JMS Adapter, File Adapter and Web Service Adapter), Fault handling and Transformations.
Ø  Design and implement error handling using the Fault Handling Framework.
Ø  Technically good in BPEL, Mediator, XML, XSD, WSDL, XSLT, XPATH, SOAP and XQUERY.
Ø  Installation of Oracle SOA Suite and Configuring the DB Adapter and JMS Adapter in Web logic console.
Ø  Worked with some repositories like SVN and TFS.
Ø  Expertise in Oracle FMW toolsets like Oracle SOA Suite 11g, 12c and Oracle Service Bus(OSB) 11g, 12c.
Ø  Proven ability to quickly learn new technologies and apply them in business solutions Ex. Apigee
Ø  A highly motivated, energetic individual and a team player with excellent analytical & problem solving skills, communication skills and interpersonal skills.
Show More
Skills
Web Development
Others
Programming Language
Software Engineering
Software Testing
Data & Analytics
Mobile Apps
Operating System
Development Tools
Portfolio Projects
Company
Project : P3 Core & NP4 Germany Client : Novartis Role
Description
Project               :   P3 Core & NP4 Germany
Client                 :   Novartis
Role                   :   APIGEE Developer                                                                                      
Duration             :   Apr 2018 – till Date
Description:  Professional Practices Policy (P3) & Novartis Pharma Principles and Practices for Professionals (NP4) establishes global principles and policies for the professional activities of the Novartis Pharma division. It is intended to communicate what action(s) or conduct is expected of Novartis Pharma associates with regard to their professional activities.
Roles & Responsibilities
Ø  Involved in requirements gathering, customer interaction, prototyping and validation.
Ø  Worked with different teams such as the UI, Tibco Wrapper teams & back end teams to integrate various APIs
Ø  Used Apigee Management APIs for certain operations
Ø  Involved primarily in the development of the Apigee Process.
Ø  Developed Apigee process that contains Exceptions Handling to capture the fault rule, default fault rule faults.
Ø  Conversion of different XML formats in each other.
Ø  Provided solution by aggregating transactions on daily or hourly schedule jobs that gained performance and for validating complex scenario, created unit tests using Junit and functional test using Rest Assured.
Ø  Apigee Killer is the product created to check the performance of each component of Apigee product and fixed lots of issues
Ø  Integrating with client and updating the status.
Ø  Involved in unit testing, deployment and user acceptance test.
Show More
Show Less