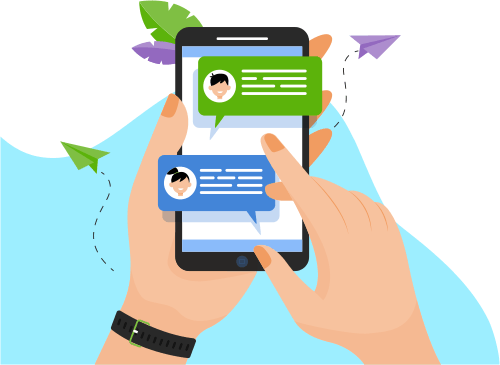 Now you can Instantly Chat with Pratap!
About Me
Overall 15 years of solid experience in Software industry. Currently looking for Managerial position.
2 years of very good onsite experience in terms of end to en

...
As a member of CCB (Change Control Board), participated in requirement discussions along with the business stakeholders during program initialization phase.
Expertise in Change Request Coordination by aligning technical teams, application teams and environment teams for the successful implementation of the changes in both non production and production environments at various data centers.
Good at governing the various Infrastructure testing activities like Configuration, Connectivity, High Availability, Alert & Monitoring, Backup & Restore and Application's pre & post checks.
8 years of good working experience on Functional testing (Installation testing, Smoke testing, Sanity testing, Regression testing and Ad-hoc testing) and Non-functional testing (GUI testing, Usability testing, Compatibility testing on both Software and Hardware platforms).
Good working experience on preparing deliverables like Requirement Traceability matrix, Test Estimations, Work Breakdown Structure (WBS), Test Strategy, Test Plan, Test Cases, Test Completion Reports, Execution Summary reports, Defect Summary reports and Status reports and get them signed off by stakeholders and Quality engineer successfully.
Good working exposure on RFP (Request for Proposal) creations and providing demos on them to the stakeholders.
Good exposure on Infrastructure management tools like App Dynamics, Solar Winds, Wireshark, Ping and IBM's Disaster Recovery.
Good exposure on Change management tools like Confluence, Remedy and Service Now.
Good exposure on PL/SQL queries, TOAD, SQL Server 2012 R2.
Good exposure on Defect tracking tools like Bugzilla, JIRA, Clear Quest and VSTF.
Good exposure on Configuration management tools like ALM, SELC, Win CVS and VSTF.
Good exposure on ATM hardware terminals like NCR, Diebold and Win core.
Worked on QTP 9.2 automation tool in terms of maintaining the regression test suits and executing them when the new changes have been implemented.
Worked closely with the internal team members and business analysts in successful delivery to the stakeholders by handling multiple peer-review discussions.
Good exposure on Agile Scrum and Waterfall development methodologies.
Good exposure on various software domains like Client Server and Banking.
Good knowledge on GCP (Google Cloud Platform) concepts.
Participated in recruitment drives, on-boarded many resources and trained them in terms of account level process, preparing and maintaining the test deliverables.
Highly motivated, dedicated and hard working with excellent communication, strong analytical and logical skills.
Show More
Skills
Software Testing
Development Tools
Programming Language
Database
Others
Networking & Security
Web Development
Operating System