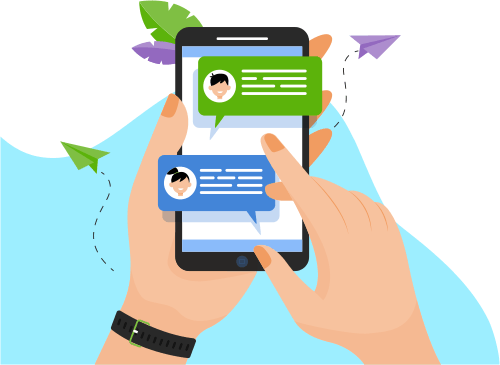 Now you can Instantly Chat with Rajeet!
About Me
I am a mobile application developer with strong experience in the Android framework.

In my current job, I am working as an Android developer at Infosys for the client. i.e., Ford Motor Company, US.

I also hold considerable hands...er at Infosys for the client. i.e., Ford Motor Company, US.

I also hold considerable hands-on experience in multiplatform development using Flutter. At Infosys, I had contributed to the development of a Flutter application for a US client.
Show More
Skills
Web Development
Software Engineering
Development Tools
Software Testing
Others
Portfolio Projects
Description
Description
It is a side project. This application is based on a potential business model that lets people to order doorstep pickup for the waste products.

Features
* Sign-in using various authentication providers such as Phone Number, Google, etc.
* Fact Cards on home screen that are fetched over the internet.
* Google Maps integration with an option to select pin drop location while placing an order. 
Show More
Show Less
Company
SDL HMI (Android Automotive OS)
Description
Project Description
An IVI (In-Vehicle Infotainment) system application that runs on Android Automotive OS and interacts with mobile applications through SDL(https://www.smartdevicelink.com) libraries.
Features
* Support the SDL-enabled applications.
* Support for media, non-media and navigation based applications.
Responsibilities
* Designed responsive XML layouts using the latest material design components
* Integrate RPCs to enable various functionalities provided by the SDL ecosystem.
* Integrated the Android Automotive library to get data from vehicle sensors such as speed and gear status, etc.
* Optimized the existing codebase size by over 30% through migrating to the latest versions of Java.
Outcomes
* This application will enable Ford to support the SDL-enabled applications in the Android Automotive OS.
Show More
Show Less
Media