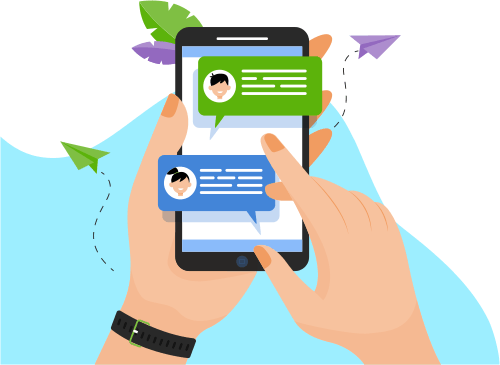 Now you can Instantly Chat with Anil!
About Me
SONICWALL TECHNOLOGIES (Dec 2007 – Sep 2019)
Role: Director- Software Test Engineering handling the testing of Network Security products and Engineering Lab, managing the six teams of 35+ people.
Project... of Network Security products and Engineering Lab, managing the six teams of 35+ people.
Projects: Test Email Security appliance, VM, and software, Hosted Email Security in cloud, Global Management System, VM and Software On-Prem and Cloud that manages SonicWall UTM/firewalls, SSL-VPN, ES. MySonicWALL/License Manager web application, ECM Client with Kaspersky AV, Content Filtering and maintaining Engineering Lab.
Contribution:
 Complete ownership of QA/Test Engineering group right from defining the goals and run to the desired level of productivity and quality beginning from hiring the people, building the capable teams and running the QA organization to meet the goals.
 Transition the test project from USA to India, form and build the capable teams to contribute to QA testing of multiple products – ES, GMS, EPRS/ECM, and MSW/LM.
 Build and mentor capable Engineering/QA Lab Administration team to create and maintain Engineering/QA Lab and assist Test/Engineering teams in setting up the required test beds and resolve the problems.
 Provide strategy and directions to managers and leads in creating the different test bed setups, simulate customer escalations, troubleshoot the relevant problems and test automation using the appropriate tools/framework.
 Provide directions to the managers/leads in planning the test strategy to achieve complete coverage and take proactive steps in the test approach for the optimum efforts to complete the testing within the specified time period with quality.
 Identify gaps and areas of optimization in terms of productivity, performance, infrastructure, hiring, cost and time.
 Provide directions in work distribution and tracking the progress on weekly basis and take necessary actions to resolve the roadblocks to meet the objectives.
 Monitor the quality of work on day to day basis, identify the needs of the teams and take proactive steps to improve team's capability to do a better job.
 People management right from interviewing the candidates to performance appraisal.
 Coordinate with Cross Functional Groups, Development Directors and USA counterparts on implementation and release schedule.
 Provide professional and technical leadership in all the engineering areas responsible and drive to bring in changes in the engineering/QA organization to achieve the goals.
 Guide Test Automation team to design the framework, automate test cases, and create test beds to run it and run to cover regression testing and track bugs discovered during test automation runs.
 Guide Performance Test engineers to define parameters to measure, develop tools to pump traffic, evaluate tools to use, design the performance test table, iterations to do, document the test report in presentable format and compare the numbers across the platforms/releases and summarize the results.
 Coordinate on the purchase and inventory of the Engineering/QA Lab equipment.
 Guide Engineering Lab Manager to create and maintain the engineering test beds functional, neat and well organized. Develop tools to ease the process of lab troubleshooting and equipment handling.
 Provide directions to Engineering Lab Manager to create, maintain and troubleshoot Engineering Network, VM ware servers, VOIP telephones, VPN server, Wireless Access Points, Automation test bed and QA environments.
 
DELL (Jun 2006 – Oct 2007)
Role: Engineering Manager working as a Project/Release Manager for the Systems Management software (Open Manage Software) releases supervising 100-120 people in R&D division.
Projects: Develop and Test the Systems Management software (Open Manage Software) releases such as OM5.1 OEM, OM5.2 OEM, OM5.3.x, ITA8.1 and Localization projects.
Contribution:
 Liaise with Engineering, Test, Info Dev and Product Management to draft, review and finalize the schedule.
 Prepare the Engineering Functional plan and review test plan, Info Dev plan.
 Monitor and control the development (HLD, UT Plan, Code Reviews) and test status, defect fix/verification status, on time delivery of the builds and resolve issues and escalations.
 Evaluate Test Entrance/Exit Criteria, defect deferral, CCB approvals and the PCRs raised during the project.
 Precede weekly Software OPS Review meeting of technical managers and leads to monitor and update program status and resolve any issues and risks.
 Liaise with third party vendors like ADAMS for localization schedule and tracking.
 Coordinate with Project Management interfacing with Operations to prepare CD kit and Factory Readiness.
 Competently utilized various platforms like Power Edge Servers, Open Manage Software, Device Drivers, Linux and tools naming PG Metrics, PDMS, Documentum, and MS-Project.

LUCENT TECHNOLOGIES (Feb 2001 – May 2006)
Role-1: Test Manager for Network Management Software testing managing two teams of 17-25 people.
Projects: Test the NMS software that involves testing of NMS servers (NavisCore, EMS-CBGX, Provisioning Server, Statistics Server, Fault Server, Accounting Server, CNM Gateway, Report Generator, NxTools and NCNRP).
Contribution:
 Migrate the project from USA to India, comprehend test approach, Execute the test cases, Identify the resources, Project planning and Estimation through MS Project.
 Shown excellence in modifying the test schedule on changing requirements and delivery date, identifying the hardware requirements and raise the purchase orders.
 Identify the risks and prepare contingency plan, follow up on fix/verification of the bugs reported by the team.
 Guide the team members to resolve the problems in creating test setup, reproducing the complex issues reported by customers for acute verification, smoke regression testing and preparing test summary report.
 Distribute the work weekly basis based on the need, keep a track of the test progress, and communicate the same to Product Management and Customer Account Group proactively to ensure any necessary changes in plan.
 Monitor and review the work progress, ensure high quality of the deliverables on time, execute defect verification analysis, resolve issues and incorporate the lessons learned in test strategy.
 Perform CD validation and review of Software Release Notices (SRN) and User Guides.
 Assess team members; appraise them with guidelines, areas of improvement and mentor the team leads to take additional responsibilities.
 Aptly worked on platforms like Sun Solaris, HP OV, Sybase, Windows NT, ATM/FR Switches (BSTDX, CBX, GX) and tools like AdTech Traffic Generator, Win-Runner, Vantive-Defect Mgt Tool, Review Tools, MS-Project.
Role-2: Program Manager for Network Management Software releases supporting the Lucent's switch firmware features supervising the team of 50-75 people.
Projects: Develop and Test the NMS software releases such as R9.1, R9.2, R9.3, R10.0 and R10.1
Contribution:
 Coordinate with Product Management to finalize the NMS requirements-based Switch Firmware requirements.
 Work in sync with development and test managers to determine the effort/resource estimate, finalize the schedule, lay out the project plan, and review the CM plan, IT plan, ST plan, Tech Pub plan and schedule.
 Monitor and control the development (FS, DS, Code) and test (UT, IT, FT, ST) status, defect fix/verification status and resolve issues and escalations during the releases.
 Execute the daunting task of the hardware shipment, resource travel to USA and risk management.
 Liaise with development/test managers to evaluate the commitment change requests raised by product management during the program.
 Follow up to contain the accepted CCRs in Program schedule, conducting the Gate reviews/DCPs at the planned milestone to ensure planned release.
 Precede meeting of managers to update and resolve weekly program status as well as maintain development metric report monthly and program highlights summary biweekly.
 Excelled in utilizing platforms like Sun Solaris, HP OV, Sybase, Windows NT, ATM/FR Switches (BSTDX, CBX, GX) and tools like Vantive-Defect Mgt Tool, DOORS-Requirement Management Tool, Review Tools and MS-Project to make the project successful.
HONEYWELL (Sep 1998 – Feb 2001)
Role: Software Engineer Fellow working as a Test Lead for Flight Management System Software managing a team of 12 people.
Projects: Test the Core portion of Flight Management System software developed in Ada for commercial aircrafts like A340, A320, B717, B767, B777, MD10, and MD11. The test driver is developed in Ada, test description file is developed using test scripts provided by test HADS TGS tool, the tests are compiled, linked and run using ISS on VAX/VMS platform. The code coverage is obtained using TCA tool.
Contribution:
 Design and develop the test scripts using TGS tool, run the developed test scripts to discover bugs, follow up on the discrepancies with developers, identify the resources, estimate the efforts/resources needed, make a project plan and manage the risks.
 Train the new members on test platforms, test approach and provide debug support.
 Track the projects on weekly basis and communicate the advancements with the customers.
 Conduct metrics analysis and defect prevention activities to improve and sustain product quality.
 Appraise team members with their performances, identify the areas of improvements, impart FMS training to groom them to take more challenges.
 Proficiently used platforms like Ada, C, VAX/VMS, ISS and tools like HADS-TGS, TCA, and Debugger.
AERONAUTICAL DEVELOPMENT AGENCY (July 1996 – Aug 1998)
Role: Scientist/Engineer C working as a Team/Project Lead for Compiler/Linker Validation of ICC Ada960 cross compiler that is used to compile Flight Control System software for Light Combat Aircraft.
Projects: Examine the proper functioning of ICC compiler. The subset of Ada that is used to develop FCS software is divided into basic constructs such as Declaration, Expression, Statement, Subprogram, package etc. The testcases are designed for every construct in the variety of contexts such as different types of operands, parameters, surrounding statements, nesting, size of a program, parameter list etc. Each testcase is compiled with /opt to enable optimization and assembly code is generated by using Assembly Code Generator, which is then analyzed to check proper functioning of compiler.
Contribution:
 Played a pivotal role in designing testcases, analyze the assembly code; record the observations and finding cause/effects of the problems.
 Worked efficiently on platforms like Ada, VAX/VMS, Intel 80960 Assembly and tools like Intel 80960 Assembly Code Generator, LDRA testbed, Disassembler.
 Technically lead the team of 5 people and guided them to successfully accomplish the project.
 
PUNE UNIVERSITY (Aug 1989 – Jun 1996)
Role: Lecturer and acting HOD of Computer Engineering Department.
Contributions:
 Played an important role in setting up the infrastructure of Computer Department, Computer Labs and other equipment in collaboration with management.
 Lead the initiative to change the syllabus, setting exam papers and scheduling the software programming and project exams.
 Distributing theory and practical subjects to fellow staffs, identifying guides for software projects and seminars.
 Worked as a guide for the project teams and developed the core module of the projects in C.
 Presented on the subjects like UNIX Internals, Operating Systems, Language Processors, Data Structures, Numerical Computational Methods, Discrete Structures, and C Programming etc.
 Trained students in design and coding, guided Software Projects and Seminars starting from selection to the completion, Analyzed the scope and design of the project, coding of main module and testing the modules.
 Proficiently guided students on platforms like C, UNIX, 486/MS-DOS, FORTRAN, Lisp, and Pascal.
 Analyze the software programs of students to find the bugs and motivated them to debug the issues
ACADEMIC
 B.E. Computer Amravati University, Maharashtra, India, 1989.
 M.B.A. Madurai Kamaraj University, Karnataka, India, 2008.
RECOGNITIONS
 Star awards for the significant achievements and timely promotions over the career path.
 Excellent academics with National Merit Scholarship and top 10% ranking in academics.
                                                           ***
Show More
Skills
Programming Language
Software Engineering
Web Development
Software Testing
Database
Networking & Security
Others
Development Tools
Graphic Design
Operating System