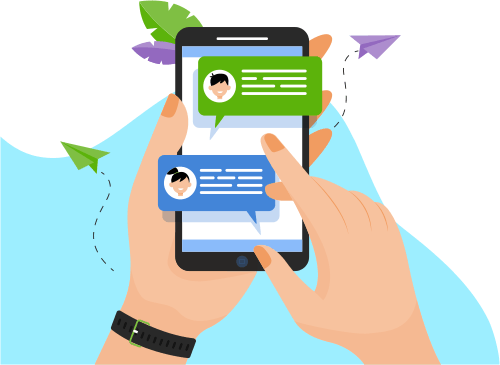 Now you can Instantly Chat with Senthil!
About Me
Dear Ladies and Gentlemen,
I am a software developer, living in Braunschweig, Germany, having more than 15 years of 'on-site experience' in hardware-related software development (including device-driver, BSP, firmware development) ...' in hardware-related software development (including device-driver, BSP, firmware development) in several fields, specialized in embedded systems (automotive industry - AUTOSAR, EPS, Functional Safety (FuSa/FMEA), Navigation…). I have very good experience in microcontroller/FPGA Programming, Debugging and Troule-Shooting using C, C++ and assembly languages - ARM (Cortex)/Freescale/PowerPC/STM/Renesas microcontrollers (RISC CPU Architecture) and SoCs. I also have very good experiences in peripherals, bus systems and protocols - SPI, USB, I⊃2;C, UART, CAN, LIN, MOST, FlexRay, Ethernet... and also in open source tools - GCC (ARM Tool-Chain/Build-Tooling), GIT, CMake, Yocto, Eclipse...
I have very good practical experience in the field of safety-related steering systems including electric motors for an active steering system at one of the biggest German automotive companies (V-Model, A-SPICE, ISO 26262, FuSa) and in the field of driver assistance systems at a major German automotive supplier.
I have very good experience in OS internals and computer architectures which will be very helpful in  architecture or AUTOSAR related projects. There are many examples but, to mention a few, I have implemented a separate stack only for the interrupt-context and a separate stack only for the task-context (fully in assembly language). Previously, as delivered code, we had only one ' common' stack for both contexts (task-context and interrupt-context) and due to this concept/impementation, we had many problems. Moreover, it is very complicated to implement more than one stack in the PowerPC architecture (the microcontroller used in this project). I have configured/adapted/changed/ implemented 'FreeRTOS' according to our project need.
Due to my health reasons (since recently) and ongoing therapies, currently I have to stay at home (severely disabled); I can't work on-site. However, I am very confident that I can fulfill the tasks of a software development position remotely.
Because I work from home at the moment, I can work for low hourly-rate/salary. ('low' hourly-rate or salary does not mean the quality of my work! - it is only becase of remote working; I do not expect a high hourly-rate or salary based on number of years of my experience! The customer pays me only if they are satisfied with my performance!)
Of course, I will show regularly the progress of my work via the internet and also available anytime via Skype (or other video application). If necessary, I can take part in on-site meetings.
I can speak/write in English (competent) and German (competent).
I can start immediately.
Please consider me for a position in software development; I have experience in most of the required qualifications/requirements of a software development position.
I hope that this can open up more personal and professional development opportunities to me. I see you as a very interesting employer and in a new task with you, I can bring different strengths. I approach my tasks very reliably, responsibly and precisely. With me, your company gains a co-worker who is flexible, motivated and team-oriented. In addition, I've been able to demonstrate strong communication skills, a high degree of willingness to learn and lots of creativity in previous projects.
(I did my last project also from home, 100% remote)
I am looking forward to hearing from you!
Thank you.
Best regards,
Senthil Gurusamy.
Show More
Skills
Software Engineering
Programming Language
Others
Development Tools
Web Development
Networking & Security
Operating System
Hardware