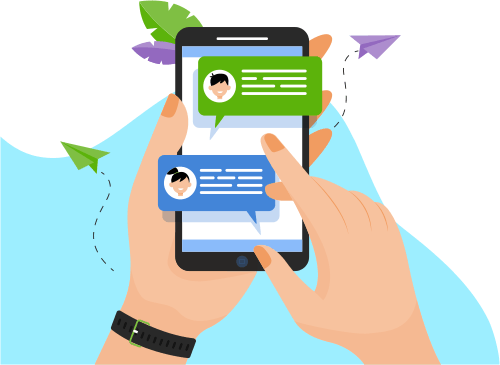 Now you can Instantly Chat with Tanushri!
About Me
A skilled SAP HCM/SF/ABAP Consultant with considerable experience of working on full lifecycle project implementations as well as supporting upgrades and integration projects. Able to use initiative to develop effective solutions to problems with ...es and integration projects. Able to use initiative to develop effective solutions to problems with an active and dynamic approach to work and getting things done efficiently. Looking for a unique opportunity to join a large and reputed company, that also provides excellent project work and offers strong career advancement prospects. 
Duties as ABAP HR/MM Consultant: 
 Dealing with full life cycle implementations including process design, conceptual design, configuration and detailed Realization for the Project, data Migration/Conversion, and final deployment of the project.  Collaborated on developing ABAP HR/MM Project.  Worked on ESS/MSS, BDC, IDOCS, Standard BAPI, Custom BAPI, Web dynpro, BADI and Enhancement Spots.  Extensively worked in Creation of Z Tables and Customized Infotypes.  Developed Interfaces and Reports in HR using Infotypes, Logical databases, Clusters and custom application programs ABAP HR Programs.  Developed various forms using HCM Process Forms framework for various HR process like Contract Change, Separation. LGBT etc.  Experienced in Module Pool, Reports (ALV Reporting, Interactive Reporting Classical Reporting), BDC (Call Transaction and Session methods), LSMW, Script (script, new layout development and Customized Script program), Smartforms 
(standard smartforms, customized smart forms), HR Forms,Adobe Interactive forms and Workflow. 
Duties as SucessFactors Consultant: 
 Project involvement starting from the Kick Off meetings till Go-live, conducted Workshops on Business Requirements and created work books for accrual rules, period end rules, workflows, preparation of Process Documents and Gap Analysis trackers.  Responsible for system integration for Success Factors with 3 rd party systems.  Good knowledge in Provisioning System and Report handling.  Creation of user groups, profiles and assignment of role based permission.  Handle Recruitment, Workforce Analytics, Performance and Goals, Compensation, On boarding, Succession, Caliberation, 360 Reviews and Employee Central using Success Factors.  Imported/Exported employee data, user data and foundation data.  Worked on Foundation Objects, Metadata Framework (MDF) ,Generic objects, Role Based permissions (RBP), succession & corporate data models, event reasons, propagation, business rules, position management, time off, association, picklists, competencies, text replacements.  Configured Employee files, Route map, Rating Scales, Workflows for different events like New Hire, Job change etc.  Configured and customized Employee Central Portlets.  Validated test scenarios as part of unit testing.  Collaborate with potential clients for quality feedbacks by performing quality analysis and reviews of the existing Templates and suggested improvements as per business requirements.  Need analysis, problem solving and conflict resolution for the on-floor employees/user communities like end users, BPO executives and Super Users.  Conducted power point presentations for Training and Orientation of clients and end users. 
Job Profile - SAP HR CONSULTANT 
Acting as the lead SAP HCM Solution Architect for the SAP HR and/or Payroll area. Also responsible as part of a team for solution design, solution delivery, practice management and practice growth. 
Duties: 
• Giving support, advice and training to junior data analysts. • In charge of reporting solutions. • Helping to maximise the use of SAP within the business. • Defining potential improvements to processes and systems that can lead to enhancements. • Defining security profiles. • Assisting in the project management of IT HR application projects. • 
Implementing Payroll solutions. • Advising colleagues on SAP HR/PY matters. • Providing business consultancy within the HR business Process sector. • Liaising with third part SAP technicians, stakeholders (both internally and externally). • Responsible for the investigation and resolution of problems on a day-to-day basis. 
SAP competencies: 
Payroll : Configured basic pay, wage type, pay scale type/pay scale area/planned working time, and payroll accounting area. Modified the basic settings of Payroll like Period modifier, Date modifier & generated Payroll periods. Defined and maintained processing classes, evaluation classes and there specifications for maintaining wage type through logical values. 
Organization Management (OM) : Creation and maintenance of the organizational structures like Organization units, Jobs, Positions, Tasks, Work center. Created organization structure using Simple maintenance. Assigning relationships between different objects like Organization Units to Organization Units(O-O), Positions to Organization Units(S-O), Jobs to Position (C-S)and person to position(P-S). Personnel Administration (PA) : Developed Enterprise Structure including personnel area, personnel sub-area, employee group and employee sub-group. Configured of different Personnel Actions as per the client requirement for mapping their processes using Transaction code PA40 and created reasons for personnel actions. Maintained HR Master Data using PA30 transaction code. 
Time Management (TM) : Configuration of public holidays, holiday calendar. Maintained groupings for Personal Sub area for Daily Work schedules, Employee Sub group groupings for Work schedule rules. Defined Break schedules, Daily work schedules, Period work schedules, work Schedules and generated Work Schedule rules. Maintained Leave types, Attendance Types and Quotas. Defined Set Base Entitlement, Selection rule, Deduction rule and counting rule. Assigned Counting rule to attendance and absence types. Created counting and deduction rules and its assignment. 
Show More
Skills
Web Development
Programming Language