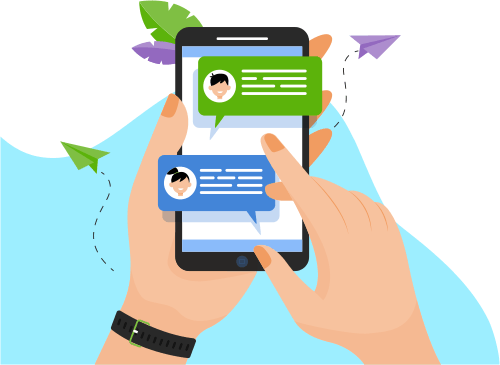 Now you can Instantly Chat with Jeevanbindu!
About Me
2.8 years of experience in DevOps & Cloud technologies  Support the application team with application code-related issues.  Having knowledge in writing Shell and yaml scripts to automate the tasks.  MYSQL and Postgres DB backup and restor...in writing Shell and yaml scripts to automate the tasks.  MYSQL and Postgres DB backup and restore.  Experience in Amazon Web Services (AWS), Creating EC2 Instances and configuring all necessaryservices.  Experience in managing code using Version Control Systems e.g Github and BitBucket.  Work on application migration tasks.  Expertise in installing required components using Docker.  Handling performance issues by using various tools like top and glances.  Implemented Continuous Integration and deployment using CI tools like Jenkins.  Manage existing Jenkins CI environment(s) including build/release jobs  Working knowledge on Click house ,snowflake , hsql, Zendesk, vertica ,cachedb and solr database installing and configuring.  Designed a application as SaaS in AWS & Digital ocean using load balancing and Autoscaling.  Knowledge in creating Ansible Playbooks, Playbooks for cloud automation (AWS) and Applicationdeployment automation.  AWS Cloud Services (EC2, S3, EBS, ELB, Cloud Watch, RDS, SNS, IAM, VPC, Route53) and managing security groups on AWS.  Worked on monitoring tools like Prometheus and Sensu to health check the various deployedresources and services.  Installing and Updating Software Packages in Linux  Deploying the WAR file into Tomcat Application Server.  Experience in Docker configuration ,creating Docker images and running Docker Containers.  Experience on Kubernetes , writing Deployment and Service yaml files for the deployment of applications on the cloud
Show More
Skills
Web Development
Software Testing
Data & Analytics
Programming Language
Development Tools
Operating System
Database
Others
Mobile Apps
Software Engineering
Portfolio Projects
Company
Business Intelligence Product
Description
Client : Tech Mahindra , NIIT, Puyenpa, SilverOaks Technology : Docker, Jenkins,GIT, Shell Scripting Databases : PostgreSQL, MySQL, Clickhouse Application Server : Apache Tomcat Roles and Responsibilities: • Hands on experience in VM deployments using portal and Power Shell. • Worked on Automated Continuous Integration builds, deployments and unit tests across multipledifferent environments (DEV, QA, Production) each constituting different types of servers (DB, App, Web) • Had good interaction with QA Teams, Business Teams, and DBA team and Product Operations teams to identify QA cycles release schedule to non-prodution and prodution environments. • Maintained a tracking mechanism in deployments. • Writing shell scripts for automation tasks. • Creating docker images and managing docker registry Configuring Docker containers and creating Docker files for different environments. • Deployed various applications through Docker containers. • Verify Deployment logs to check for successful deployments. • Backup And Restore of databases.
Show More
Show Less
Company
Application as SaaS
Description
Cloud : AWS, Digital Ocean,IBM,Azure Tools : EC2,AMI, Load Balancer, AutoScaling Roles and Responsibilities: • Creating and Managing Linux Instances • Automating all the Build and Deployment tasks • Configuring latest build in EC2 and creating AMI • Configuring Load Balancer with Autoscaling • Updating the application with the latest build according to the client requirement. • Monitoring the Application Server using Prometheus and Grafana • Database Server Installation MySQL, PostgreSQL, Click house • Web Server Installation Tomcat,Nginx , configure connections to web servers, databases or othersystems and create domains.
Show More
Show Less