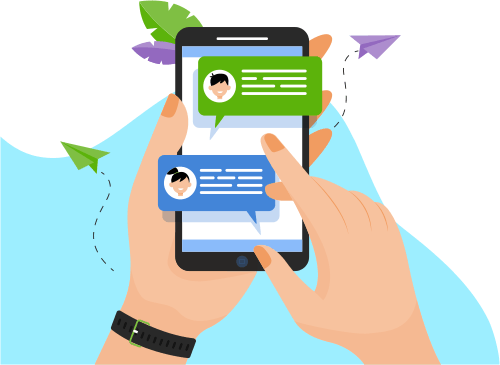 Now you can Instantly Chat with Ramsukh!
About Me
I am front end engineer with skill ReactJS. I have experience of building enterprise business application with high performance and attractive user interface. 
Using HTML5,CSS3, JAVASCRIPT AND ReactJS. Used in various pr... interface. 
Using HTML5,CSS3, JAVASCRIPT AND ReactJS. Used in various projects and build successful deliverables to client.
Building new innovation in project so that it can achieve a specific business goal and can executed successfully.
Show More
Skills
Web Development
Software Engineering
Development Tools
Database
Others
Portfolio Projects
Company
NextGen Illustrator
Description
In This project i am working as Lead UI developer  at cognizanr and involed in multiple work in building this project.
some of the highlights of work as UI developer :
Building User Interface using ReactJS environment.
Design and developed dynamic and platform agnostic Insurance application which is Single code base.
Creating multiple desktop application using electronJS for mac and windows.
Usage of Rest API for serve side data Intergation and builiding rich UI with different usgae cose fo Insurance application.
Usage of Redux Toolkit for state management for different data handling such as Illustration view and Quick View of Insurance application.
Responsive application for different size of devices such desktop, mobile,tablets and many more.
Creating Reusbale components in ReactJS.
version control using Git. 
Show More
Show Less
Company
NewsFiy Mobile App
Description
This is an application based on Ionic Framework with ReactJS. Where all the latest news will be displayed on mobile screen with fraction of time. 
usgae of tech is following:
Ionic + ReactJS.
HTML5,CSS3 and Javascript.
News Rest API.
Capacitor JS for building mobile application for different platform such as iphone and android.
Resuable components.
Show More
Show Less
Media
Company
Full Stack E-Shop
Role
Full-Stack Developer
Description
This is full stack MERN web application which is created to give functional access to buy produts online and share across multiple platforms:
Full stack web application built with ReactJS as frontend lib.
NodeJS as backend for building API services.
Usage of REST API
Show More
Show Less