Cowan W.
Am a professional Web Developer with 3+ years of experience JavaScript, NodeJS, ExpressJS, API Dev

Mombasa , Kenya
Am a professional Web Developer with 3+ years of experience JavaScript, NodeJS, ExpressJS, API Dev
5 Years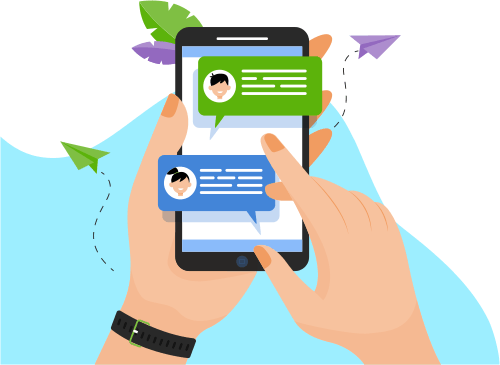 Now you can Instantly Chat with Cowan!
About Me
1) =====>FRONT-END DEV<========
=> A Front-End Developer with 3+ years of experience working with ReactJS, HTML5, JavaScript, CSS , NodeJS, SCSS, SaSS, Website Development ✅ => I also do Front-End connection so as to receive front-End...JS, SCSS, SaSS, Website Development ✅ => I also do Front-End connection so as to receive front-End requests. You can check on my work at the portfolio section where I have showcased my previous projects ✅
2) ====> BACK-END DEV <======= => I do Back-End development with over 3 yrs of solid experience that is Python, Flask, NodeJS, JavaScript , ExpressJS, Mongoose, Pymongo, SQLALCHEMY, MongoDB, MySQL, API and RESTFUL API development as this is a very important part in a back-end development. ✅
=> I also integrate payments systems to your Back-End for the case of online subscriptions and online stores. Previously worked with M-PESA(B2B, B2C), PayPal and Stripe payment processors. ✅
=> I have also showcased my portfolio website which I built using the shortlisted skills. ✅
=> I can build yours too and make it even better as new trends in the web development industry demand. ✅
=> I am open to your ideas of what you want your website look. In fact am ready for meetings with my clients to explain what they really want to be done. ✅
=> I am also good in domain management where I will help you host your site to the web once completed building it for you. ✅ => With me what you have to do is relax and let me ease the task for you. I guarantee you'll get the value for your money. ✅
===> WHY ME OVER OTHERS ?<====
1) Responds fast when needed. Freelancing being my passion and helping others achieve what they want with my long learnt skills, I have always responded to any request. ✅
2) With my 3+ years of experience working with the above listed technologies, I am with no doubt guaranteeing you of quality and value for your money or even more. I promise to give you more than you'd expect for a website. With creativity in its highest level. ✅
3) Respect and Kindness. I really believe in respect and kindness. I believe my clients are the ones who will build my freelance career and that's what drives me. ✅
=> Please do not hesitate reaching out ? at me. As always am open to new requests.
Best Regards!
Show More
Skills
Programming Language
Web Development
Database
Development Tools
Software Engineering
Others
Portfolio Projects
Media