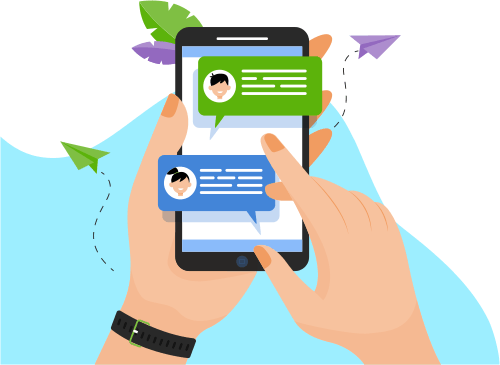 Now you can Instantly Chat with Vamsi!
About Me
Having 10 years of experience as ABAP/4 programmer in SAP R/3, ECC & S/4 Hana Cloud 1809/1911
Involved in Full life cycle implementation projects.
Experienced in Report Programming, Interactive Reports,

...

Experienced in Report Programming, Interactive Reports, Sap Scripts, Smart forms, User Exits, BADI's, BAPI's, Dialog Programming, OOABAP.
Maintained Structures and Tables in Data Dictionary. Created new Domains, Data Elements, fields and transparent tables. Customize/add fields with structures to existing tables. Generate Table Maintenance. Created elementary/collective search help and search help exits.
Experienced with ABAP/4 Workbench building of Data Dictionary Objects and Function Modules.
Expertise in Data Migrations/Conversions using BDC Programming on Call transaction and Session method and migrated data using LSMW.
Worked on interfacing using standard and custom BAPIs for distributed systems in SAP R/3.
Experience on Adobe Forms using Adobe live cycle designer.
Worked on Workflow support project (Purchase orders, Purchase requisition, Internal Order)
Worked on SAP Up gradation S/4 Hana (SPDD and SPAU)
Good overview of configuring ALE settings, IDOC applications
Good experience in applying OSS Notes using transaction code SNOTE
Hand on experience in RICEF developments.
Worked on Fiori Applications (Adhoc sales order, Create Sales Order, Update Contract)
Good functional knowledge of SD, MM, FI, WM
Knowledge on HANA (AMDP, CDS views)
Work experience on OData
Expertise in performance tuning and debugging.
Excellent communication, interpersonal, and managerial skills.
Designed and developed screens using Dialog programming with Screen Painter and Menu Painter.
Developed and modified Forms using Smart forms, SAP Scripts.
Experienced in Debugging, and trouble shooting of ABAP programs
Proficient expert in DDIC objects.
Effective team-player with excellent communication skills.
Ability to meet deadlines and handle multiple tasks, strong leadership qualities, flexible in work schedules
Aggressive with a positive attitude towards the work.
Show More
Skills
Software Engineering
Web Development
Database
Others
Programming Language